To receive future notifications of when stock is available please create an
account
and subscribe to our newsletter, or follow us on facebook and Twitter as we often post updates there.


We don't sell your personal information unlike most Evil Corporations and we only send you newsletters if you have opted in.
Sega Mega Drive / Genesis CSYNC Output Design and Analysis
The purpose of this article is to be as transparent as possible so that you the customer know exactly how our Sega Mega Drive cables are wired for composite sync, also known as CSYNC, and how we derived our design.
Firstly we measured the output of the CSYNC direct from the consoles A/V OUT port via pin 7 whilst the SCART cable was under load, which is important, because without any load you will just measure the TTL value which is a logic level 1 measuring a peak to peak voltage of 5 volts. However, in real life you need to apply load, in which case was a regular SCART television. Under load we measured 3.35 volts peak to peak. Please see figure 1.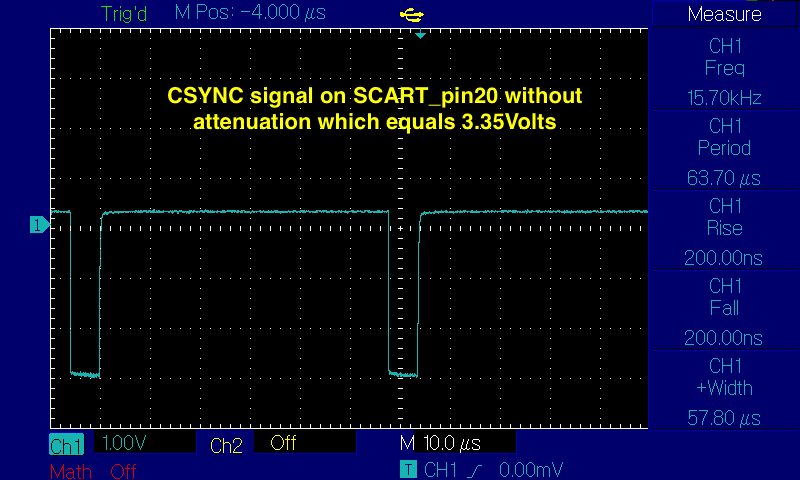 Figure 1. CSYNC signal measured under load without attenuation.
Our next step was to determine which resistor to use in series with the CSYNC signal to correctly attenuate the CSYNC to a 75Ω
friendly signal (We're talking about impedance here, not resistance). Which means the amplitude of the CSYNC signal needs to be above 300mV but no higher than 1V, which is the industry standard. As we as connecting a resistor in series with the CSYNC signal, and also considering that all 75Ω video receiving equipment have a 75 Ohm resistor connected from the input to ground we have to use the classic potential divider formula, which is
,
V

out

= V

in
* (R2/R1+R2)
R1 refers to the resistor for which we need to calculate the value for and R2 is the 75 ohm resistor inside the receiver, be it a SCART TV, Framemeister, OSSC etc. We decided that the sweet spot we wanted to achieve for the amplitude of the CSYNC signal was around the 500mV range. Therefore, re-arranging the formula for R1 we get,
R1 = R2(V
in

- V

out

)/V

out



Lets plug some numbers in,
R1 = 75(3.35 - 0.5)/0.5 = 427.50 ohms


Therefore, R1 = 427.50 ohms. We could have a used a 430 Ohm resistor however, we decided to use 470 ohms because we had a some in stock. We then plugged the numbers back into the original equation to see what value Vout will be.
V

out

= V

in
* (R2/R1+R2)
thus,
V

out
= 3.35
* (75/470+75) = 0.461 volts


Therefore the expected output of V
out

using a 470 ohm resistor in series with CSYNC signal should be 0.461 volts or 461mV.

So the last thing to do was measure the CSYNC signal in the real world using our oscilloscope. Please see figure 2.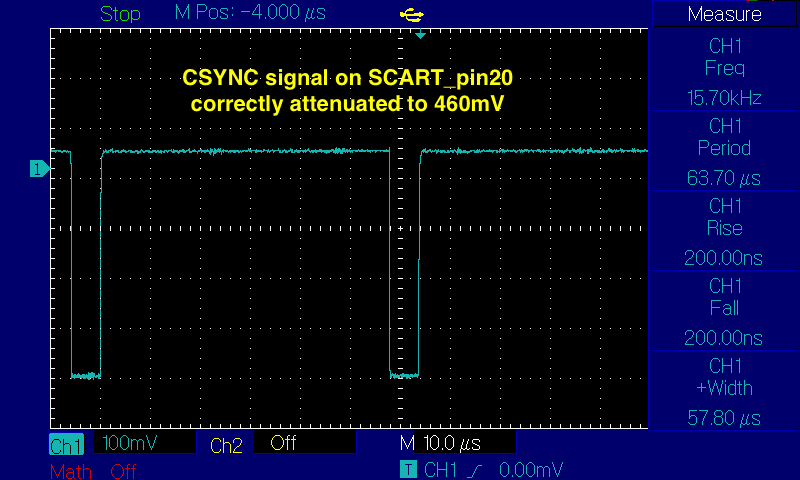 Figure 2. Final CSYNC output correctly attenuated using a 470 ohm resistor.
So as you can see we calculated the value of the resistor required for correctly attenuating the CSYNC signal down to the 75

Ω

industry standard level, then finally measured this in the real world with an oscilloscope on one of our own Sega Mega Drive SCART cables. All of our Sega Mega Drive / Genesis and Master Systems cables are wired for CSYNC and all incorporate the same 470 ohm attenuating resistor, so you can be safe in the knowledge that our cables have been designed correctly by our in-house engineer who has a degree in Electronic Engineering.
If you wish to purchase one of our wonderful cables please see the links below.
Featured