To receive future notifications of when stock is available please create an
account
and subscribe to our newsletter, or follow us on facebook and Twitter as we often post updates there.


We don't sell your personal information unlike most Evil Corporations and we only send you newsletters if you have opted in.
Plug and play six input manual select SCART switching box for the RetroTink 5X-Pro. The direct connection to the RetroTink 5X-Pro removes the need for an additional male to male SCART cable.
Specifications:
Mechanical input selector switches which isolates unselected inputs.
Custom PCB mount Male SCART plug
Deigned for EuroSCART cables only and not Japanese JP21
Accepts all sync types, including sync over composite video, sync over luma and composite sync (CSYNC). However please ensure that any CSYNC cables are correctly attenuated for safe use.
Injection moulded shell.
Compatible with:
RetroTink5X-Pro.
RetroTink 2X-SCART.
RetroTink RGB2COMP.
This will work in conjunction with other RetroTink products which have a SCART input like the 2X-SCART and RGB2COMP shown below, however these converters will require support underneath them, as the SCART output is designed to match the hight of the RetroTink5X-pro.
Please note that this will not work on a SCART TV, at all. As this doesn't supply the necessary detection voltage needed by a TV to switch to RGB mode. For a SCART TV compatible switch see here.
.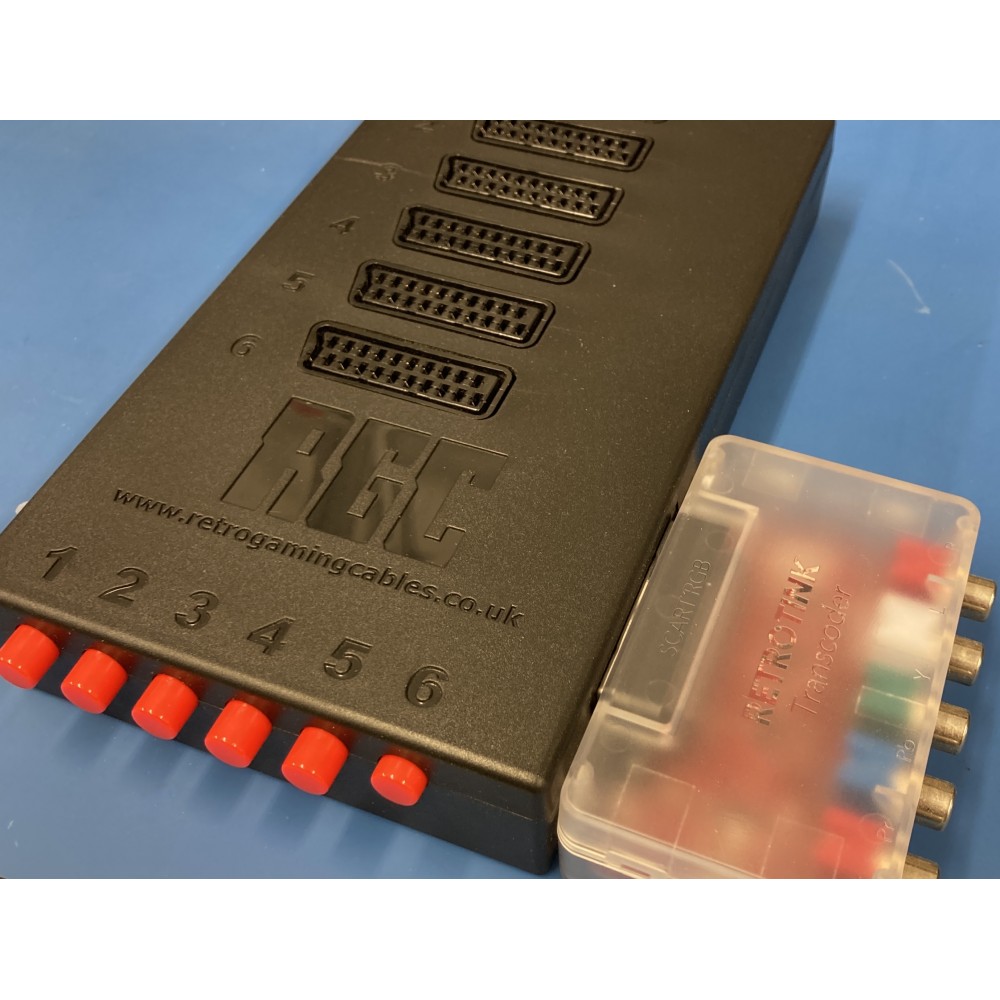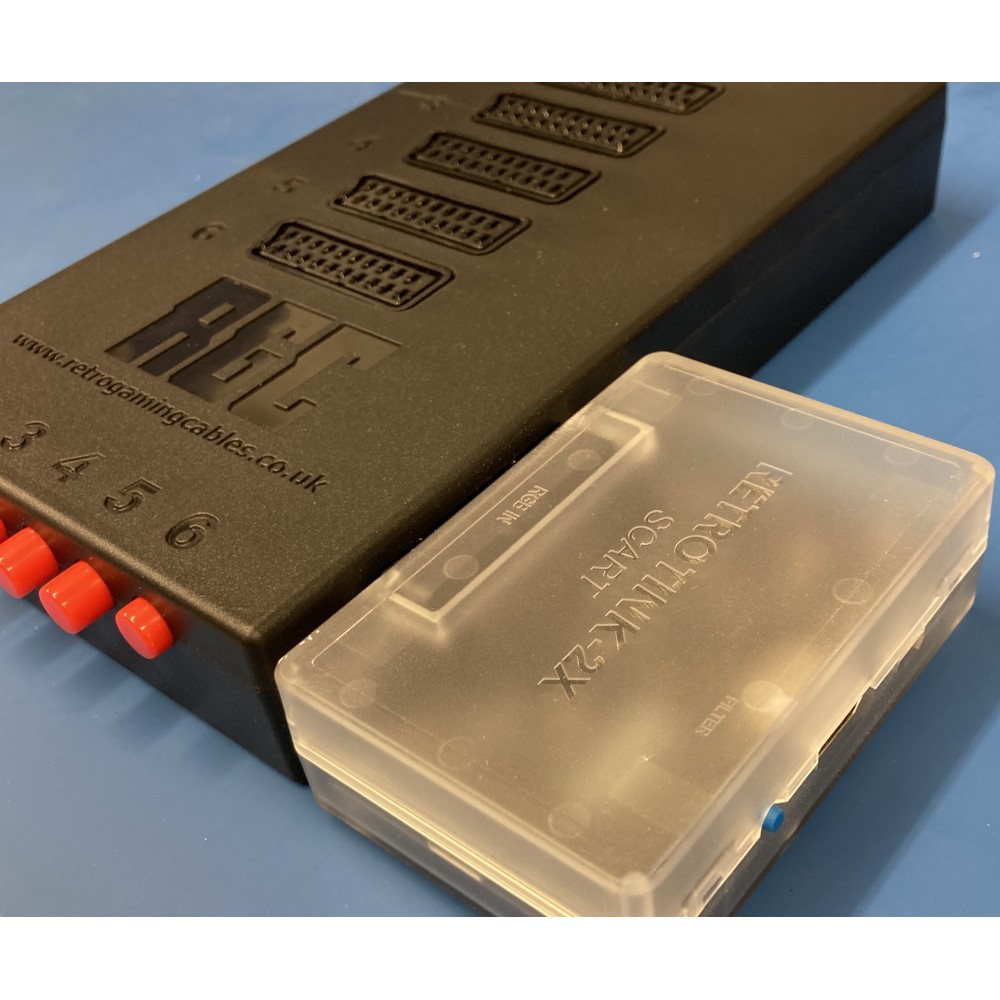 All Switch boxes are tested before dispatch. Made in Great Britain.

RetroTink 5X-Pro Manual SCART switch
Related Products