Sega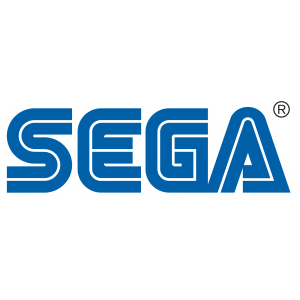 Welcome to our selection of Sega composite video, RGB SCART, BNC, HDMI and component YPbPr cables. Here you will find a wideselection of AV cables for most of the consoles released by Sega. Including the Master System 1, Mega Drive 1, Genesis 1, Mega Drive 2, Genesis 2, 32X, Saturn and Dreamcast.
---
For more information on which cables to choose for your Sega consoles please see our
Sega A/V cable guide
.
Quick cable selection guide
Console

Cable

Target device

Master System 1

SCART TV, Framemeister, OSSC, RetroTink2X SCART, RetroTink5X, Sony PVM via female SCART to BNC adapter

HDMI TV

Mega Drive 1 / Genesis 1

SCART TV, Framemeister, OSSC, RetroTink2X SCART, RetroTink5X, Sony PVM via female SCART to BNC adapter

Directly to Sony PVM

YPbPr TV, OSSC, RetroTink2x, RetroTink5X, PVM monitor via 4 x BNC to RCA adapters

HDMI TV

Mega Drive 2 / Genesis 2 / 32X

SCART TV, Framemeister, OSSC, RetroTink2X SCART, RetroTink5X, Sony PVM via female SCART to BNC adapter

Directly to Sony PVM

YPbPr TV, OSSC, RetroTink2x, RetroTink5X, PVM monitor via 4 x BNC to RCA adapters

HDMI TV

Saturn

S-Video TV, RetroTink2X, RetroTink5X

SCART TV, Framemeister, OSSC, RetroTink2X SCART, RetroTink5X, Sony PVM via female SCART to BNC adapter

Directly to Sony PVM

YPbPr TV, OSSC, RetroTink2x, RetroTink5X, PVM monitor via 4 x BNC to RCA adapters

HDMI TV

Dreamcast

SCART TV, Framemeister, OSSC, RetroTink2X SCART, RetroTink5X, Sony PVM via female SCART to BNC adapter

YPbPr TV, OSSC, RetroTink2x, RetroTink5X, PVM monitor via 4 x BNC to RCA adapters
---
Refine Search