RAD2X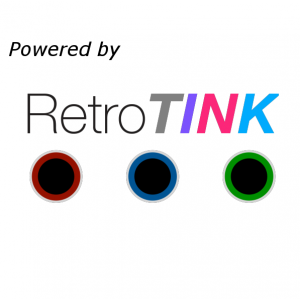 Retro Analogue to Digital cable solutions

Powered by RetroTINK
RAD2X - Low Latency Analogue to Digital Converter Cable with Line Doubler and optional Smoothing Filter
Specifications:
Formats: 240p/480i, 288i/576i, NTSC and PAL

Input: RGB internally converted to YPbPr

Built-in anti-aliasing LPF

Output: miniHDMI at 480p/576p (line-doubled mode)

Latency: About 53 microseconds

Audio: 24-bit stereo sound. And simulated stereo for consoles that output mono sound from their AV OUT sockets

Optional smoothing filter with mechanical ON/OFF switch

No need for external power supply, except the PlayStation version which does require external power.

Fully shielded PACKAPUNCH cable from the console to the RAD2X
Produced under Licence by RetroTink LLC. The Adopted Trademarks HDMI, HDMI High-Definition Multimedia Interface, and the HDMI Logo are trademarks or registered trademarks of HDMI Licensing Administrator, Inc. in the United States and other countries. Retro Gaming Cables Limited is a licensed HDMI adoptor.
---
Refine Search
Showing 1 to 9 of 9 (1 Pages)