CSYNC SCARTS
Here we offer a number of composite sync (CSYNC) RGB SCART cables for all the major 8 bit and 16 bit consoles which output RGB video.
Video Games Console m

anufactures

decided

to wire their SCART cables "sync over composite video" instead of taking

advantage

of the composite sync output (just a different pin-out on

the

A/V socket).

And

most of the cheap SCART cables from eBay and Amazon are also wired for

"sync over composite video".

Using a "sync over composite video" RGB SCART cable can introduce unwanted onscreen

artefacts, like faint stripes and checker board effects, which spoils the whole gaming experience

. Our composite sync cables

greatly

reduce these effects and or remove them all together. The following consoles where designed to output composite sync by default, and our

cables are wired to take advantage of this superior signal.


Consoles which output composite sync with correct cable


The following consoles do not output composite sync by default, only "sync over composite video", however, our range of specially designed RGB SCART cables have a built in sync separator circuit which converts the "sync over composite video" to composite sync. This is achieved using an LM1881 sync separator which removes the composite video aspect of the sync signal.


Consoles which don't output composite sync, but can with a little help...


All of our composite sync cables for the above consoles have an on-board sync separator called an LM1881. And the CSYNC output from the LM1881 is correctly attenuated with a resistor to lower the amplitude of the signal to make this safe with consumer grade television equipment, for example the OSSC and Framemeister etc. This is mounted onto our custom Printed Circuit Board. See below.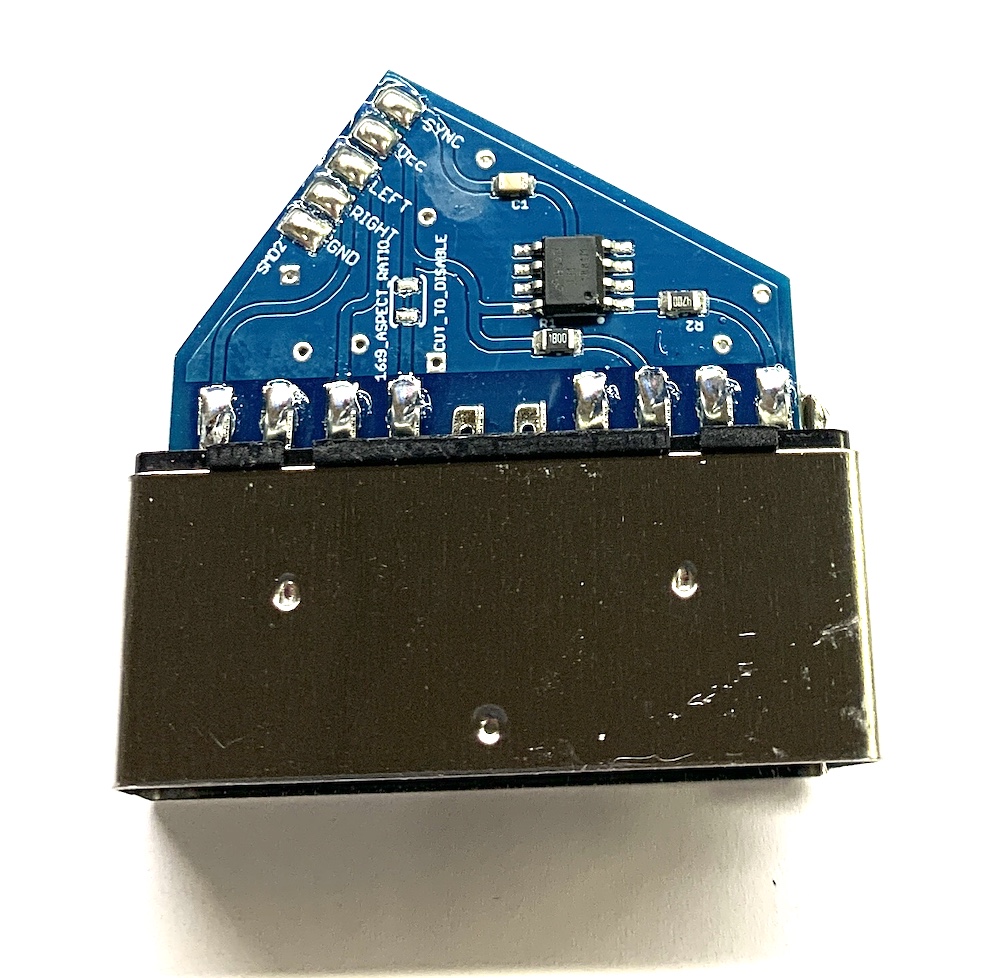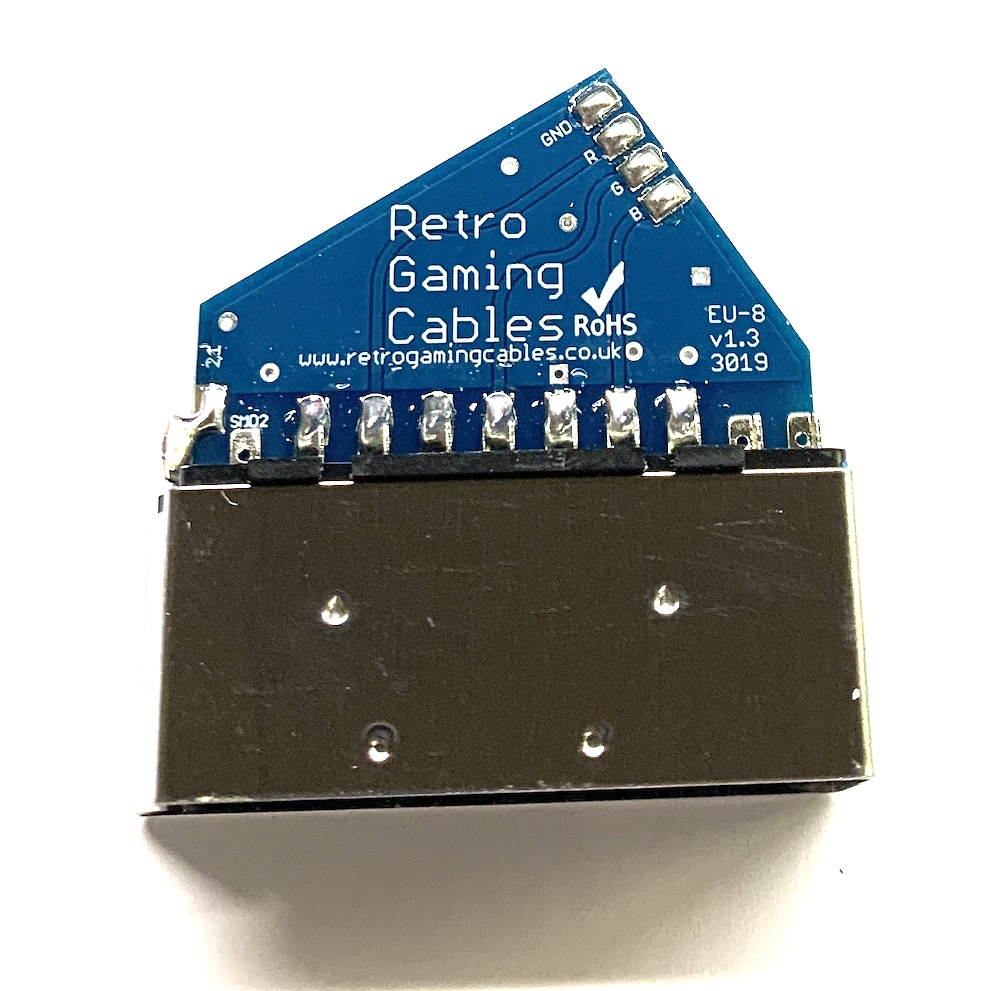 Sync Blaster
Retrofit your existing RGB SCARTs with our Sync Blaster PCB, which incorporates an LM1881 sync separator board with convenient solder pads ready for installation.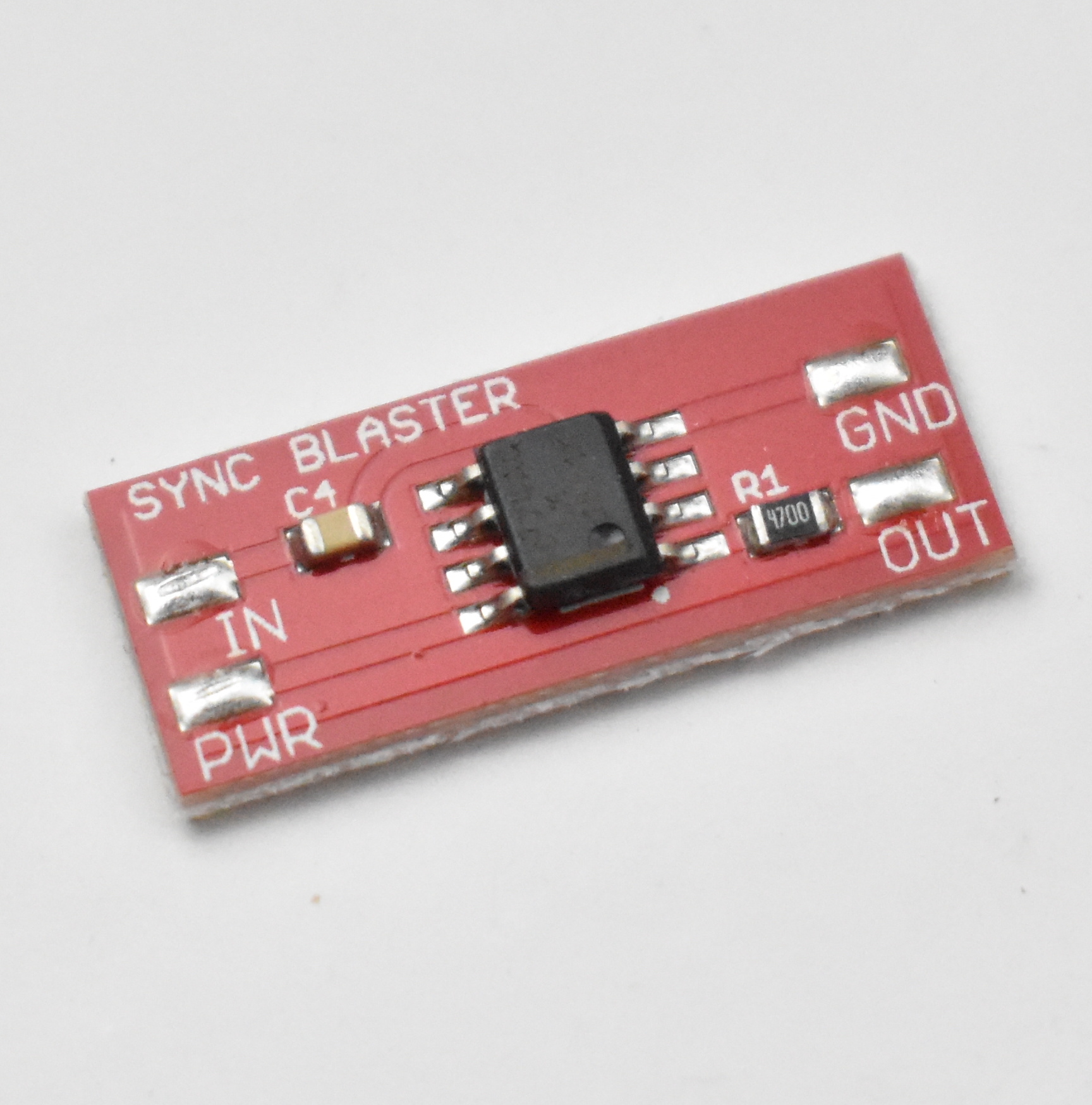 Why use composite sync (CSYNC) cables?
As well as using composite sync to achieve the cleanest image composite sync cables are also needed when using
Extron matrix switches

and some professional monitors, like the

Sony

PVM 2950G

,

PVM 2950QM

,

NEC Multisync

4PG and

XM29

,

which require a composite sync signal as standard to function. You can still use a composite sync cable on regular televisions, which will give you the best possible analogue RGB video achievable.

For more information on composite sync please see our demystifying RGB and sync guide. See below for all our CSYNC cables for sale.


---
Refine Search
Showing 1 to 14 of 14 (1 Pages)