Please note that there are Major delays with the delivery of orders as the postal network is severely effected due to the coronavirus. Be warned that shipping times are longer than normal.


To receive future notifications of when stock is available please create an
account
and subscribe to our newsletter, or follow us on facebook and Twitter as we often post updates there.


We don't sell your personal information unlike most Evil Corporations and we only send you newsletters if you have opted in.

To enable the of connection of multiple classic games consoles and computers to Sony PVM monitors which have BNC inputs for RGB and Sync via a SCART switch. This BNC converter cable is also suitable for other professional monitors which accept R-G-B plus separate sync signal via BNC inputs. The video signals, Red, Green, Blue and Sync are outputted via BNC connectors and the left and right audio is outputted via two separate phono plugs. Each wire is individually screened using copper braided shielding to minimise interference and the connectors are gold plated to maximize the operating lifespan of the converter. This adapter allows the connection of games consoles and micro computers which use European RGB SCART cables, such as the Sega Mega Drive, SNK Neo Geo and Super Nintendo / Super Famicom consoles.
This cable can also be used for MAME projects, as this will allow you to connect a PC to an RGB tube / CRT TV mounted inside an arcade cabinet via an Extron VGA to RGB down-scaler.
SCART CONFIGURATION - This cable now incorporates a directional switch.
SCART CONFIGURATION -
INPUT
(For use with SCART switching boxes, to be plugged into the output of the SCART switch) Pin 1 - Audio Right (Input) Pin 3 - Audio Left (Input) Pin 19 - Composite video (Input)
SCART CONFIGURATION -
OUTPUT
(For use with up-scalers which output R-G-B & SYNC via BNC connectors, or VGA to RGB down scalers such as the Extron range) Pin 2 - Audio Right (Output) Pin 6 - Audio Left (Output) Pin 20 - Composite video (Output).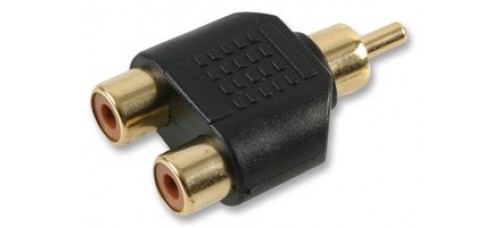 If your monitor has a mono sound input only you will need a stereo to mono adapter. PVM models which require this adapter include the PVM20M2MDE & PVM14M2MDE.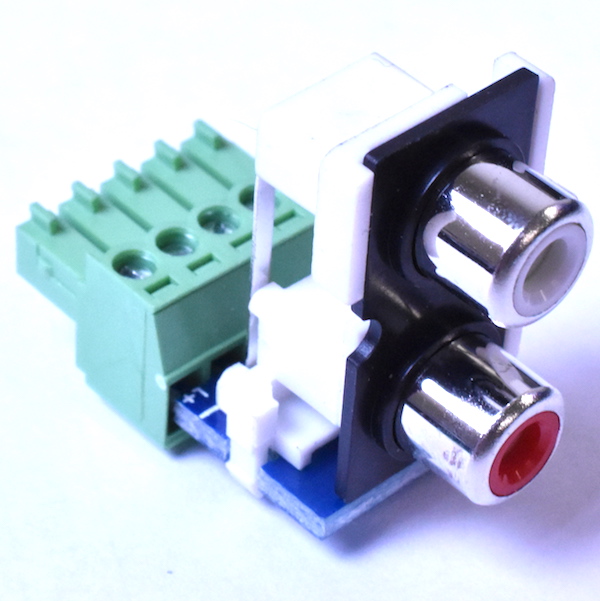 We now offer a plug and play solution for the audio in on an Extron, which is an RCA / Phono to Phoenix adapter. Which is available as an input or an output here.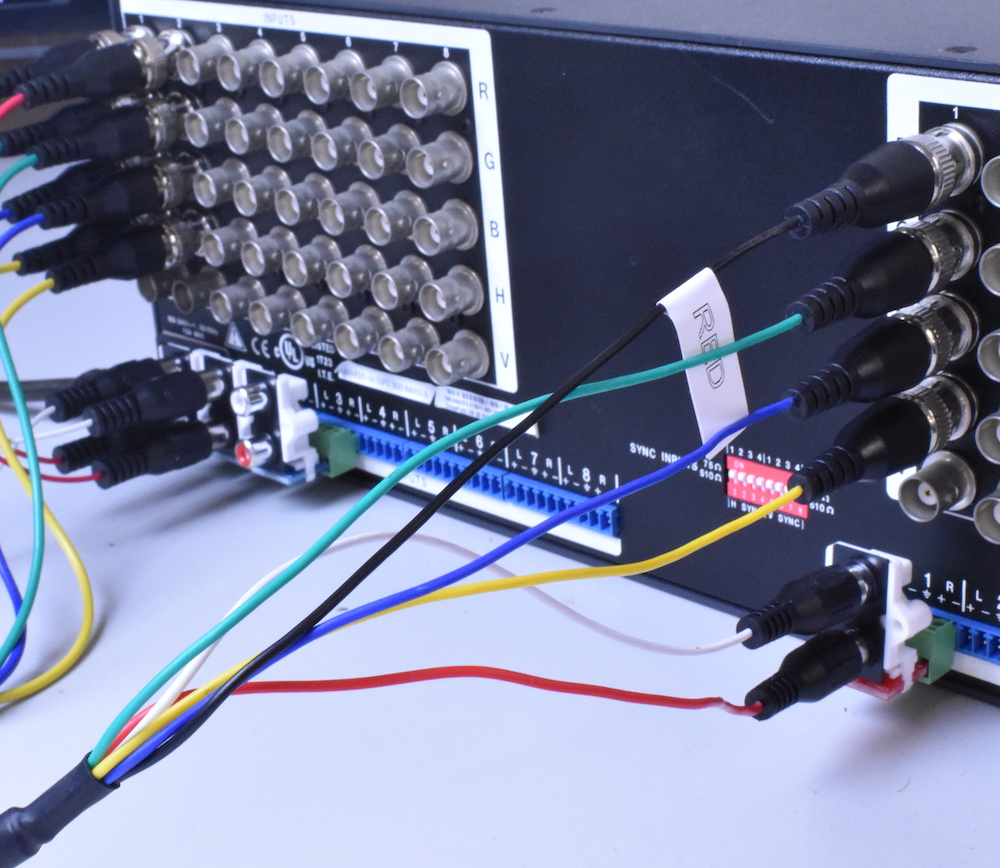 All cables are tested before dispatch.
Compatibility
Monitor
Majority of Sony PVM monitors which use analogue RGB BNC inputs, including the PVM2950Q, PVM2950QM, PVM20M2MDE & PVM14M2MDE.
Region
Pal, NTSC, SECAM
Video and audio format
Sync type
This passive adapter will transmit any sync signal supplied by a EuroSCART cable, including "sync over composite video", "composite sync (CSYNC)" and "sync over luma".
Audio type
Stereo
Cable construction
Shielded?
YES - Individually shielded mini coaxial cables
Connector A
Male EuroSCART RGB SCART switching box (Adapter type needed = INPUT version). Up-scaling units which outputs R-G-B and SYNC via BNC connectors (Adapter type needed = OUTPUT version)
Connector B
4 x Male BNC connectors. Red, Green, Blue & yellow (sync). 2 x male RCA/Phone connectors for left and right audio.
Lead Length
1m
Weight
160g
Male SCART to 4 x BNC + 2 x RCA breakout
Related Products
Tags: rgb, scart, bnc, sony, PVM