How to connect Nintendo consoles to various TV's and upscalers
There are a plethora of different A/V cables available for the Super Nintendo, Super Famicom, N64 and Gamecube, and they all appear to use the same style plug which connects to the Nintendo MULTI OUT / AV OUT port.


The MULTI OUT socket can be found on a number of different consoles released by Nintendo, from the Super Nintendo to the GameCube, to name but a few. The MULTI OUT is a superior alternative to the traditional RF OUT. Each consoles MULTI OUT socket may look identical, but they don't necessarily output the same video format, which means you may need separate cables if you have a collection of different Nintendo systems. This is because not all of the Nintendo consoles output the same video format, and there are also some regional differences between the PAL Super Nintendo and the NTSC Super Nintendo, which require alternative components inside each video cable. The MULTI OUT was designed to support three video formats, namely, composite video, s-video and RGB video, all of which are better than RF!









For example the original PAL Super Nintendo (SNES), NTSC Super Nintendo (SNES) and Super Famicom (SFC) consoles supported all three video formats, however, in later model releases Nintendo removed the s-video and RGB capabilities from the socket, and renamed the socket AV OUT. Which meant later versions of SNES and SFC consoles named the Jr and Mini only output composite video and not s-video or RGB video.




In this article we discuss the factory standard video outputs for each of Nintendo's consoles. We then give our recommendation on the best video format to use, any modifications needed to the console to achieve the best video quality and finally what cables to use. As of late 2018 we have been working on a universal Nintendo MultiAV SCART cable which is designed to work on both PAL and NTSC regions of the Super Nintendo and Super Famicom and also the PAL Gamecube. This will also work with RGB modified N64 console also. If you want more information on this cable and possible release date please see this article

here

.

Update, we have now released the Universal cable which is available

here

. The reason for developing a universal cable for these systems is to save customers having to purchase multiple cables for their consoles.
---
NES / Nintendo Entertainment System (PAL/NTSC)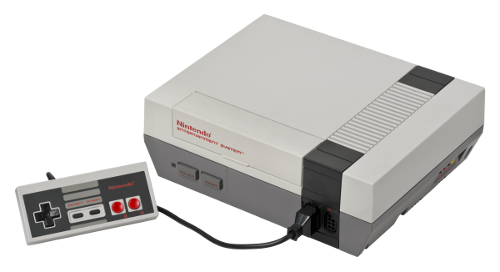 The original 8 bit Nintendo Entertainment System consoles only output RF and composite video. No S-Video or RGB video. There is a rare NES model released in France which has the MULTI AV socket, but it only outputs composite video.
The regular NES outputs composite A/V via two phono/RCA ports located on the side of the console.
If you want to modify your NES for RGB then there is an NES modification kit available from some bloke in Australia called Tim and if you install an 8 pin mini DIN socket you can use our RGB MOD SCART cable.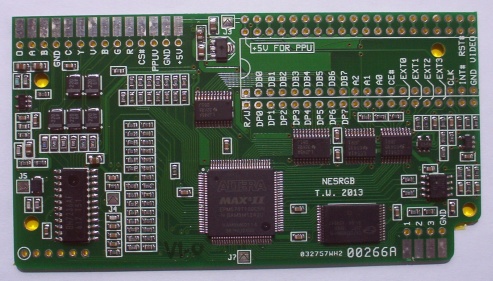 ---
SNES / Super Nintendo Entertainment System (PAL)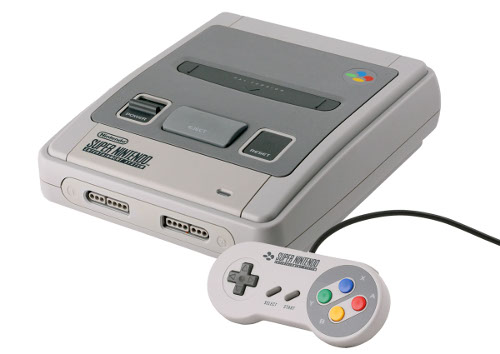 The original PAL SNES (SNSP-001) also known as the "Fat version" outputs RF, composite video, s-video and RGB video.
The best video output for the PAL SNES is RGB video, but using a "sync on luma" AKA "Luma Sync" version of the
RGB SCART cable
, which gives a better picture then the regular "sync
over
composite" video, which is how most RGB SCART cables are wired. Using a
regular "sync over composite" video RGB SCART cable can result in a checker-board effect on screen. The Luma Sync version of our RGB SCART cable resolves this problem and gives a beautiful crisp and clear image.


---
SNES / Super Nintendo Entertainment System (NTSC)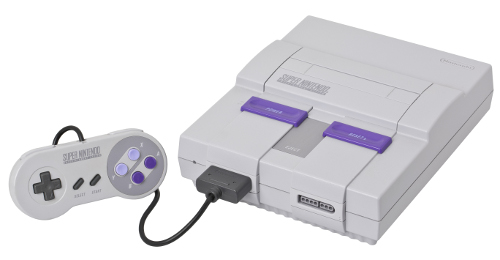 The original "fat" NTSC SNES (SNS-001) outputs composite video, s-video and RGB video via the MULTI OUT, just like its PAL counterpart, however the NTSC SNES has the added advantage of outputing CSYNC via the MULTI OUT on pin number 3. CSYNC, also known as composite sync is the cleanest version of sync available, as it doesn't rely on using the composite video wire for transmission. For more information on sync variations please see our Demystifying RGB & Sync guide.
Later versions of the NTSC SNES named the SNES Mini / Jr or 2 only support composite video, and not s-video or RGB. However, the video encoder chip on the console does support those formats, but were not psychically wired to the AV OUT socket by Nintendo for some strange reason. If you wish to wire up your console for RGB video from the video encoder to the AV OUT socket then check out this
guide
.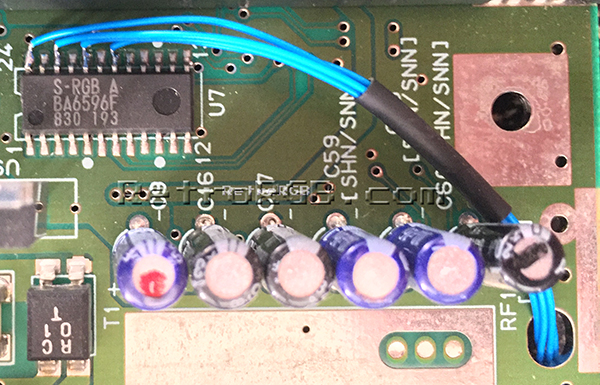 For the SNES 1 chip-03 the best sync format to use is "sync on luma" as there is no CSYNC output on this console revision. In our store we sell both the CSYNC and sync on luma versions of the SNES NTSC RGB SCART cable. If you have an RGB modified SNES mini then you cannot use our CSYNC RGB SCART cable, you will need a GameCube RGB SCART, as the sync signal is taken from pin 3 of the MULTI OUT / AV OUT socket, and normally the sync is wired to pin 9.
---
Nintendo 64 (NTSC / PAL)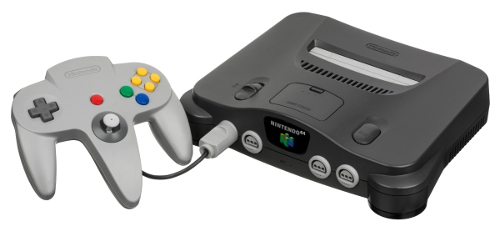 Nintendo kindly added the 12 pin AV OUT socket to both the PAL and NTSC Nintendo 64 consoles but left the RGB unconnected! Both the PAL and NTSC versions output composite video, but only the NTSC supports s-video, however, the console can be converted to RGB with some technical know how. MMMonkey.co.uk has written some great guides on modifying the N64 including how to get RGB video from an NTSC console. Or you can get your console modified for RGB by Old Skool Consoles in the UK.
There are some early French PAL N64 (NUS-001(FRA) consoles which can be modified for RGB and the GameCube RGB SCART cable is compatible with the console once modified.
---
GameCube (PAL / NTSC)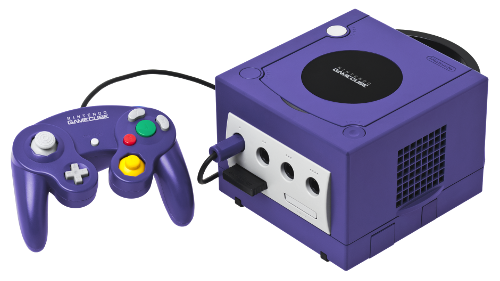 Both the PAL and NTSC output composite video, but only the PAL version of the Gamecube outputs RGB video from the MULTI OUT port, and the NTSC doesn't. However the NTSC unlike the PAL supports s-video, which is better than composite. There is an RGB mod you can perform to an official Nintendo component cable, and for information on this see this guide.
So if you have a PAL GameCube all you need to achieve a great picture is to use this RGB SCART cable. If you have an NTSC GameCube you will have to use an s-video cable to get the best picture. There is the option of modifying a component cable to get RGB video, however this is a very expensive method, as the component cables aren't cheap!
Featured