Hydra 2 Sync Testing
We often get asked to recommend a quality SCART switching solution other than the GSCART and the only other contender is the Hydra Switch by Lotharek, however, there where some reported compatibility issues with first Hydra Mark 1 when using some CSYNC RGB SCART cables, therefore, I decided to purchase a Hydra for testing.

We did not test for picture or audio degradation, this was purely a sync compatibility test.
For this test a set of custom cables with switchable sync outputs where constructed. For example the sync types on the Playstation cables where switchable in real time between CVBS, LUMA, CSYNC, the NTSC
Super
Famicom
between CVBS, CSYNC and TTL CSYNC, the PAL Super
Nintendo
between CVBS,
LUMA and CSYNC, the
Original XBOX
between CVBS and CSYNC
and the Sega Mega Drive 2 between CVBS and CSYNC.
Please
see model numbers below.
| | | | |
| --- | --- | --- | --- |
| Console | Region | Model Number | Serial Number |
| Mega Drive 2 | PAL | MK-1631-50 | 151167645 |
| Original PlayStation | PAL | SCPH-5552 | B2622691 |
| PSone Slim | PAL | SCPH-102 | B2159169 |
| PlayStation 2 | PAL | SCPH-39003 | B4973720 |
| Super Famicom | NTSC | SHVC-001 | S16796431 |
| Super Nintendo | PAL | SNSP-001A (UKV) | UP13373133 |
| Original XBOX | PAL | X01263-001 (Label part number) | 1147251 32405 |
Table 1. Console model and serial numbers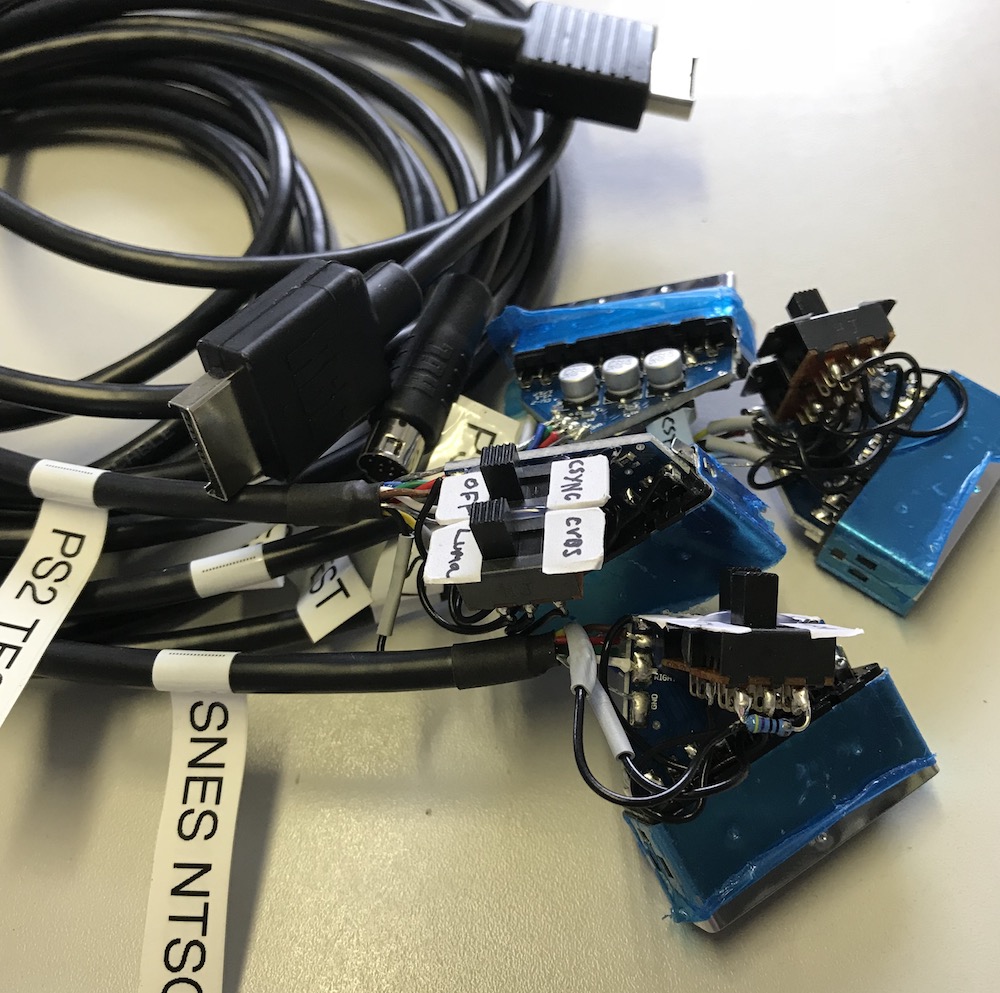 Various Cables with toggle switches to
select
various sync types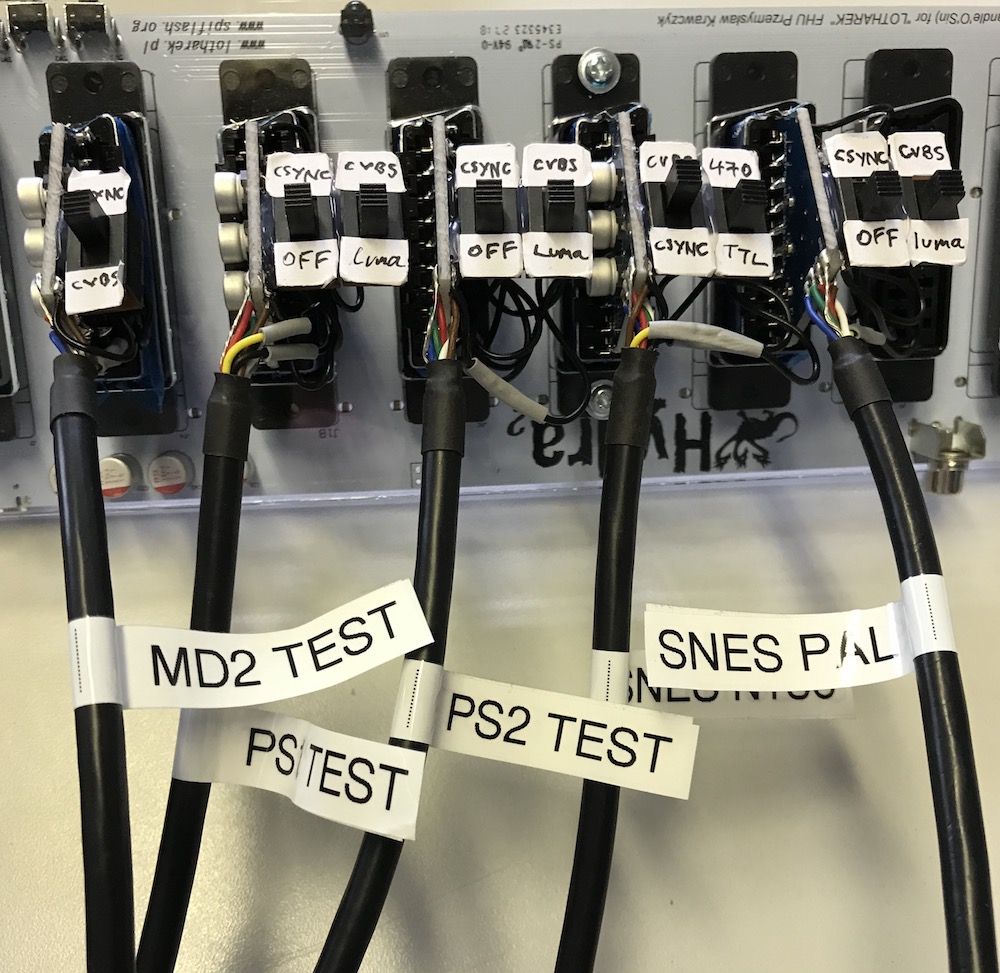 Test cables inserted into Hydra 2


The test setup consisted of mentioned consoles above, a male to male SCART extension lead, female SCART to BNC adapter, 4 x BNC T adapters, a 4 way BNC cable, Rigol DS1054Z Oscilloscope and a Sony PVM-20L2MD monitor. This enabled us to intercept the sync signals before they reached the monitor.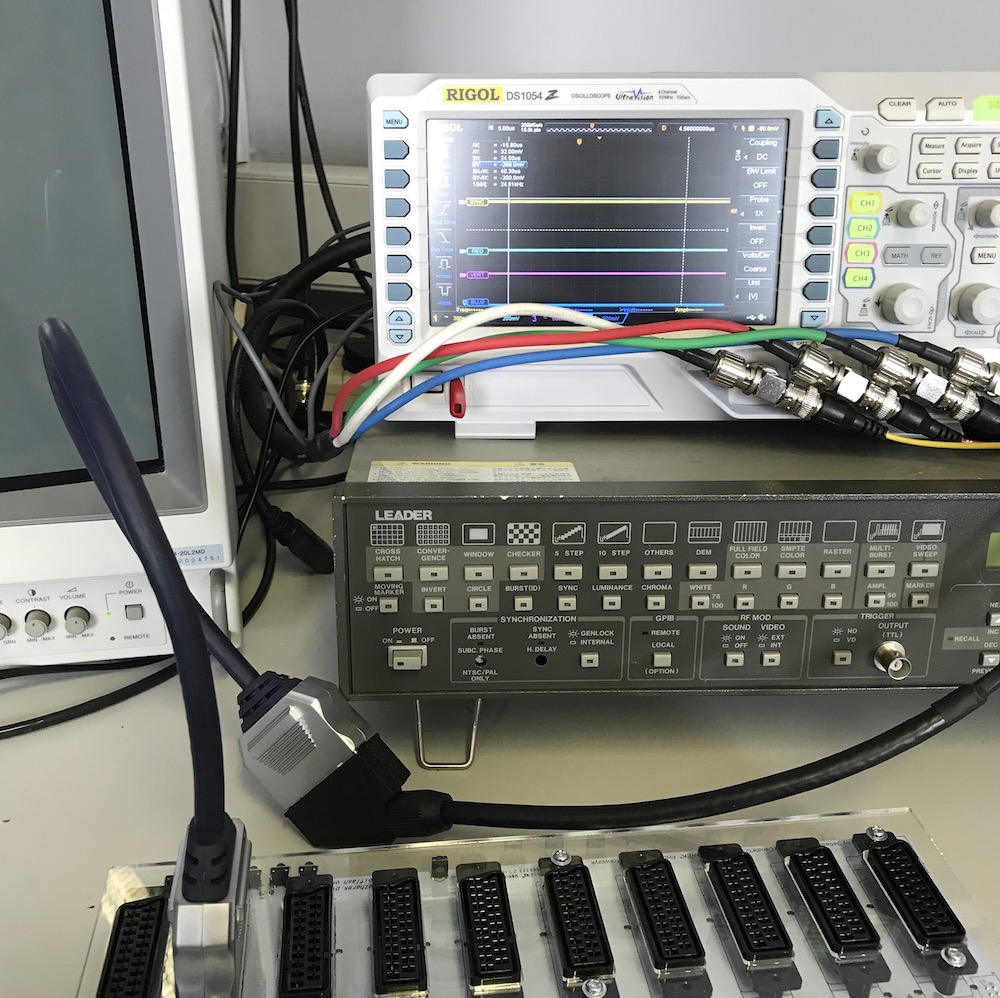 Test rig whereby the signals where captured by the scope before entering the monitor


Before connecting any consoles through the Hydra 2 we measured each consoles peak to peak values for various sync types. The only exception being for the Super Famicom whereby we favoured TTL CSYNC rather than sync over luma as it would have introduced another toggle switch to the cable and it already had two switches on there! The reason we tested TTL on the Super Famicom cable is because these cables are also sometimes used on modified N64 consoles which can output attenuated CSYNC (which means the 470 resistor is inside the console) when using particular RGB modification boards, therefore the 470 ohm resistor inside the cable is not required, hence the reason for offering the cable without the resistors inside the cable.


| | | | | |
| --- | --- | --- | --- | --- |
| Console | CVBS | CSYNC | TTL | LUMA |
| Mega Drive 2 | 266 | 422 | | |
| Original PlayStation | 290 | 424 | | 292 |
| PSone Slim | 282 | 430 | | 288 |
| PlayStation 2 | 312 | 422 | | 316 |
| Super Famicom | 248 | 292 | 1044 | |
| Super Nintendo | 214 | 420 | | 368 |
| Original XBOX | 282 | 426 | | |
Table 2. Original sync values under load direct to monitor, mV Peak to Peak AC coupled.




The Hydra 2 has a built in sync cleaning function labelled as
CSYNC

on the duel SCART outputs. We measured an "out of specification" sync amplitude for every console we tested whenever the

CSYNC

was activated on the Hydra 2 no matter what the original sync source was, which is unsuitable for use on regular consumer grade SCART televisions and also analogue to digital converters like the OSSC and Framemeister which operate around the half volt mark or below. But you can however use this

CSYNC

function safely on professional CRT monitors which can handle sync signals up to 5 volts, like the range of Sony PVM and BVM monitors.



Console

CVBS

CVBS + HYDRA

CSYNC

ON

CSYNC

CSYNC + HYDRA

CSYNC

ON


TTL

TTL + HYDRA

CSYNC

ON


LUMA

LUMA + HYDRA

CSYNC

ON

Mega Drive 2


232


1092
368
1092
Original PlayStation


256

1128

56

NO SIGNAL

258

1090

PSone Slim

246
1108
290
1100
254
1096
PlayStation 2

280
1096
322
1096
281
1100
Super Famicom

220
1068
262
1068
940
1068
Super Nintendo

250
1040
372
1112
344

1116

Original XBOX

258
1120
378
1124
Table 3. Sync values measured through the Hydra 2, mV Peak to Peak.
As you can see from the sync values from table 3 there was a problem with the Original PAL region PlayStation model number SCPH-5552, whereby when we activated the on-board sync cleaner housed on the SCART plug we measured a peak to peak value of 56mV and the image would not sync. Also see plot 1 for the waveform. And when the
CSYNC

function was activated on the Hydra 2 the shit hit the fan. Please see plot 2.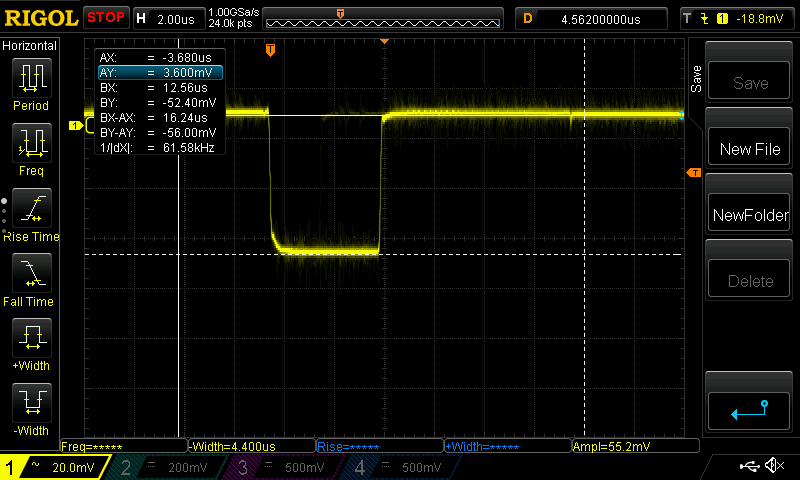 Plot 1. CSYNC activated on the original PlayStation SCART cable only which wouldn't sync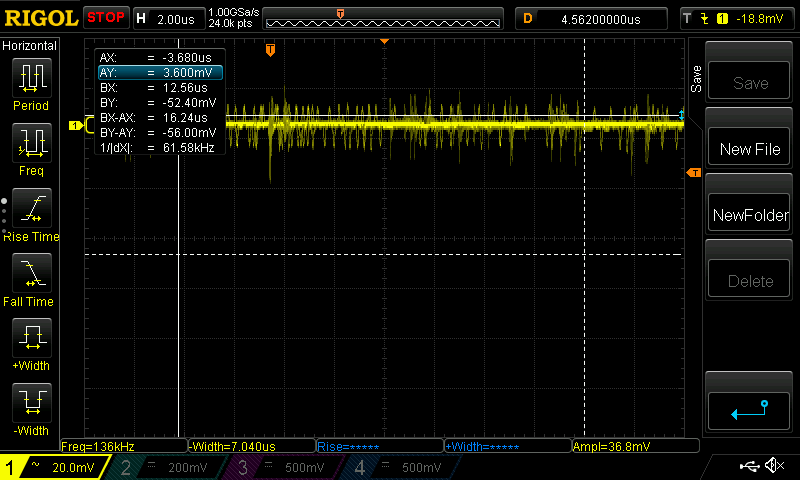 Plot 2. CSYNC activated on the original PlayStation SCART cable plus the Hydra 2's

CSYNC

function resulting in noise only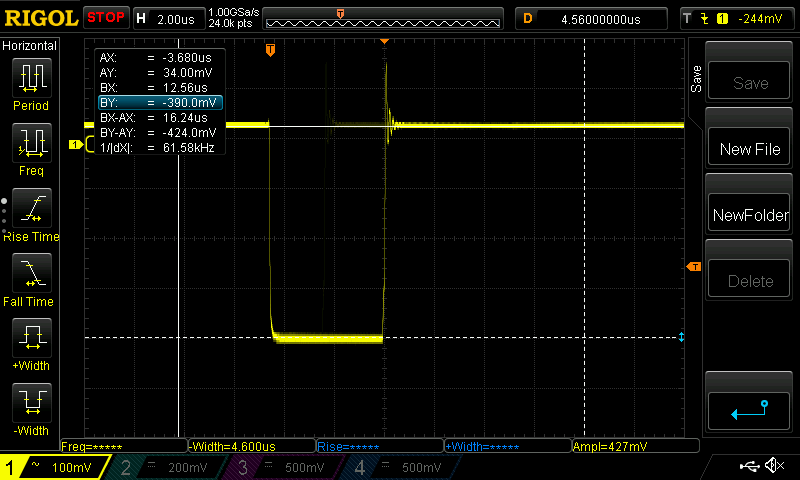 Plot 3. Original PlayStation cable connected direct to monitor without Hydra 2 switch in CSYNC mode.


Conclusion
The problem is that the Hydra 2 is drawing too much current from the PlayStation console and taking away vital power away from the sync separator circuit (LM1881) inside the SCART plug. Therefore we recommend a sync on luma cable for the Playstation 1 when used in conjunction with a Hydra switch. And really you do not need to use a SCART cable with a built in sync separator if using a Hydra switch, as this switch incorporates a sync separator circuit to achieve CSYNC on the output, but we only recommend using the
CSYNC

function

on the Hydra if you are connecting the output of the Hydra to a professional monitor like the range of Sony PVM and BVM monitors which can handle this TTL CSYNC signal.
We have had reports of other problems related to CSYNC SCART cables which we didn't come across when testing our Hydra switches, however, there maybe earlier revisions of the Hydra which are different in design. Therefore again we don't recommending any type of SCART cable which has a built in LM1881 to achieve CSYNC with any of the Hydra switches.
Featured