Sega Dreamcast 480p SCART cable


Mission Statement
To design an RGB SCART cable for the Sega Dreamcast which enables the use of 480p.
This will incorporate a
switch
on the console end of the cable which will allow users to select between regular RGB in interlaced video mode and also RGB in
progressive mod.


Back Ground
The Sega Dreamcast utilises a propriety 16 pin connector which outputs, composite, s-video, RGB and VGA. Previously the VGA output has been used to create VGA to SCART solutions which are great, however our aim is to create an all-in-one SCART cable, which these VGA to SCART solutions are not.
The regular interlaced RGB video will
benefit
from composite sync, also know as CSYNC which is extracted directly from the console. P
rogressive
mode will be
achieved
by
extracting the
separate
horizontal and vertical sync information directly
from the Dreamcast and then a sync combining circuit will turn this into composite sync.
Which means you can use your Dreamcast on monitors and video
equipment
that support
up to
480p and also the Open
Source
Scan Converter (OSSC).


Development
Due to the length of time spent on this project we decided to create a diary of our progress, since this began back in 2017!
Below is a diary of our progress.
---

2/5/19
Available for purchase now here.
---
28/4/19
The new switch cover / dust cap has now been finished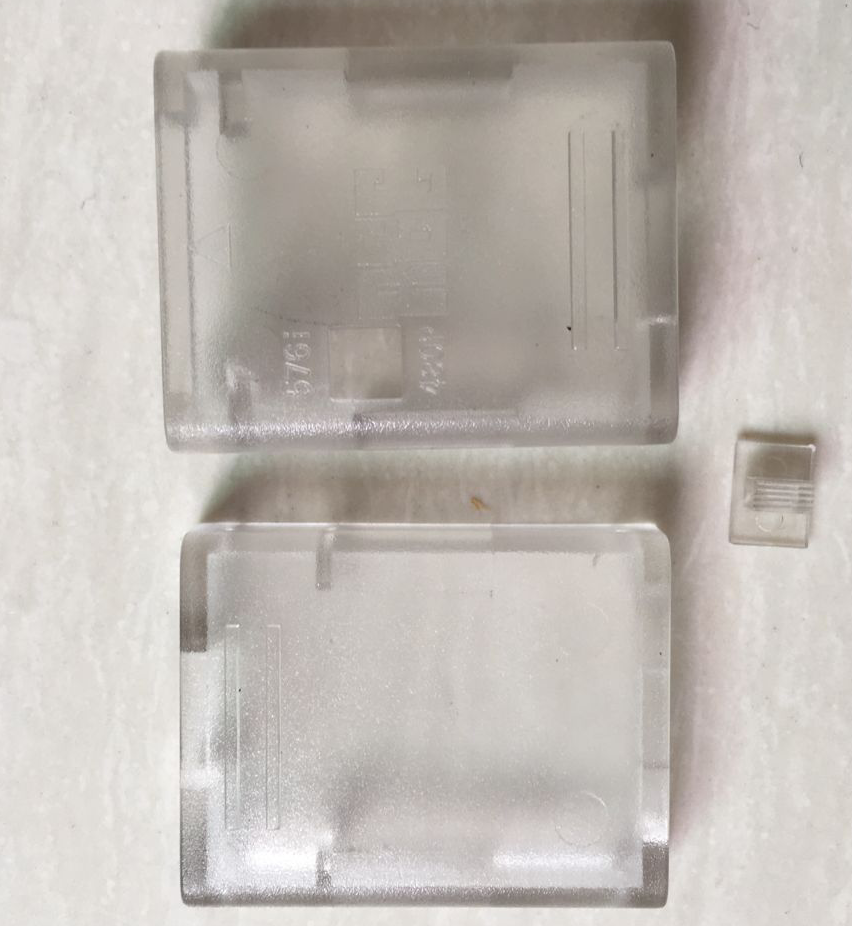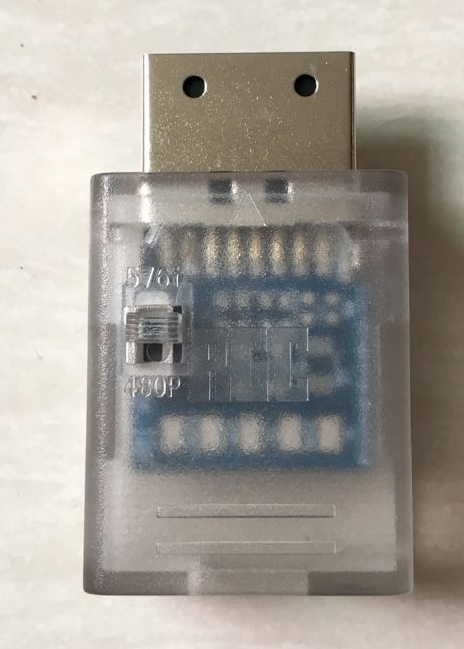 ---
25/4/19
We have received the new moulding tooling for the cable strain relief. Production will commence soon!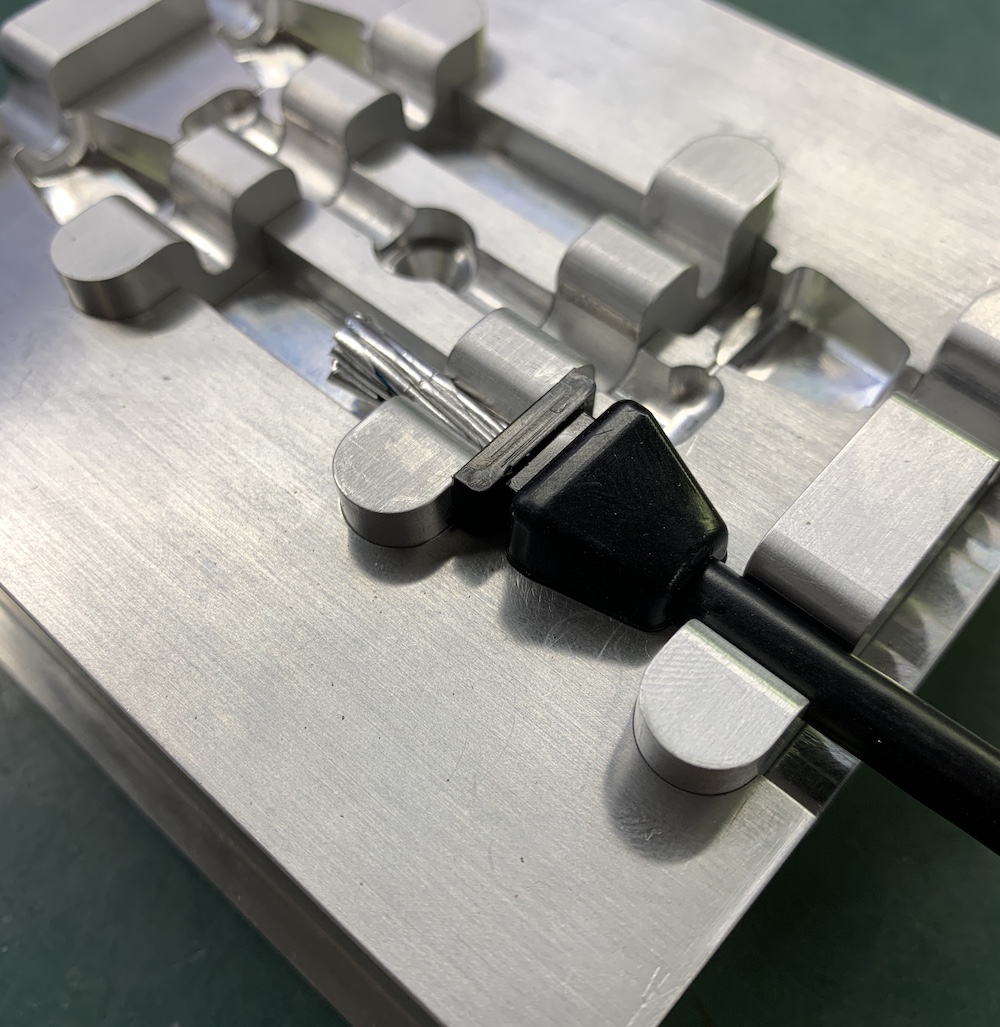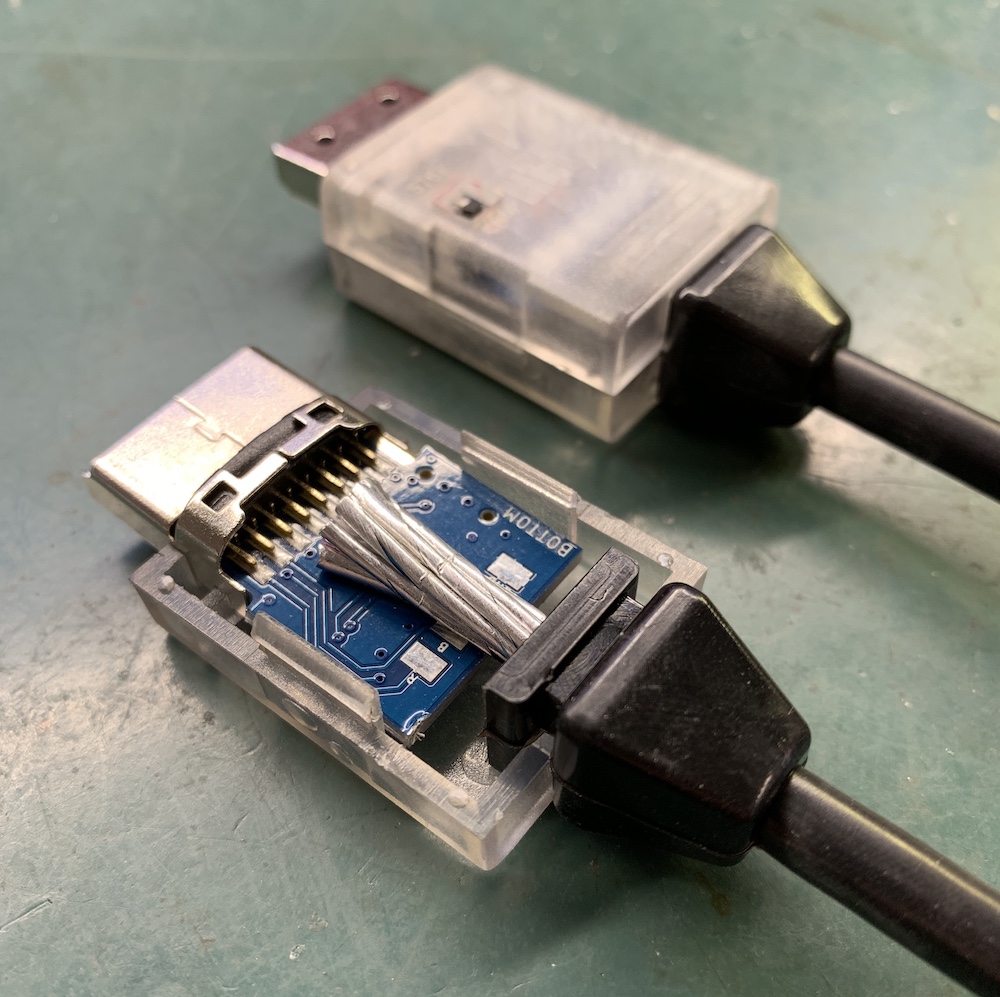 ---

24/4/19
To

celebrate

the

imminent release of our Dreamcast SCART cable that supports VGA games, we are giving away our copy of

Skies of Arcadia,

which doesn't support VGA, lol. See our twitter post for more information.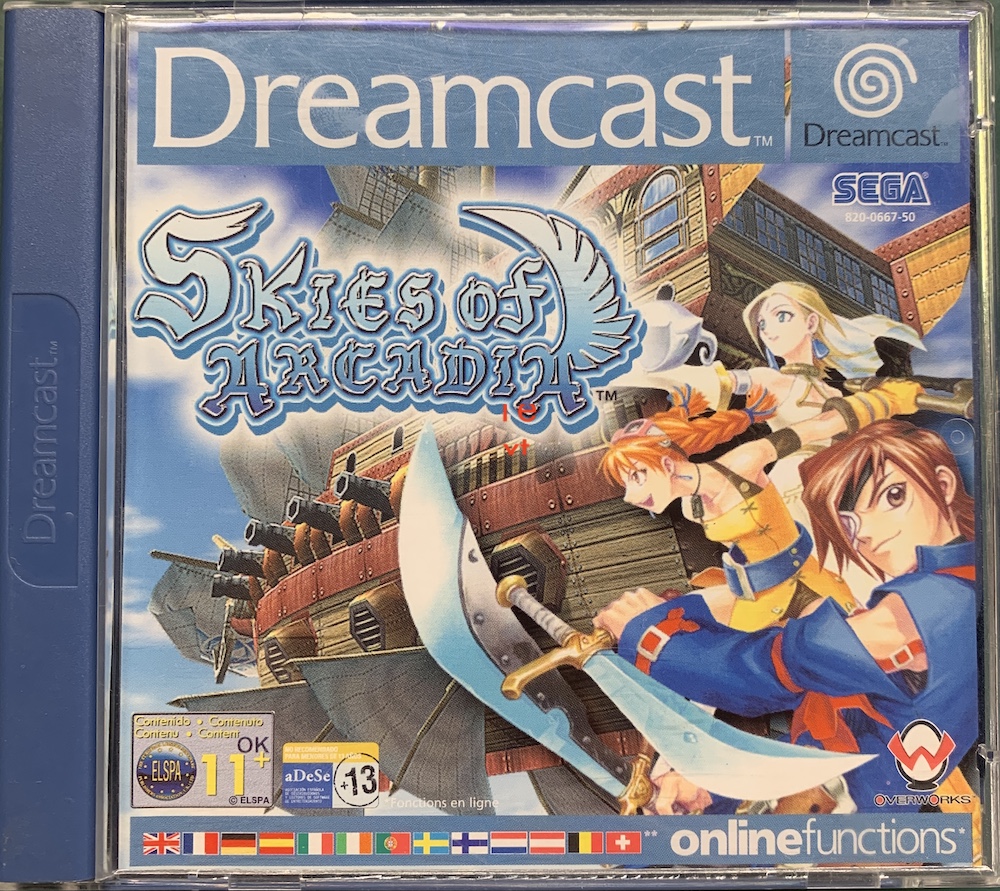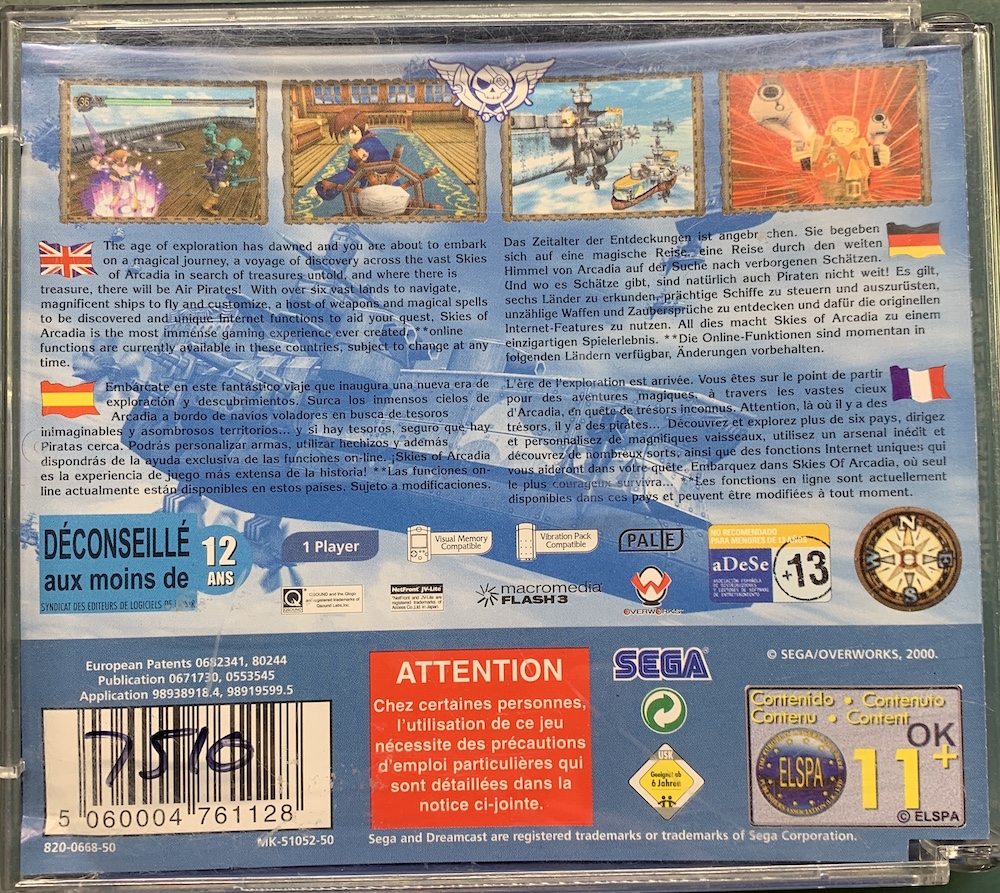 ---
12/04/19
Quick video demonstrating both our Dreamcast RGB SCART and Dreamcast Component YPbPr cables on a regular SCART TV and HDTV via the Framemeister, OSSC and RetroTink-2x.


---
20/03/19 - The hole situation has been resolved. We have had a cap manufactured which sits on top of the switch

which

protrudes

through the case to allow users to

conveniently select the mode required. Also the cap also acts as a seal to stop dust entering the case.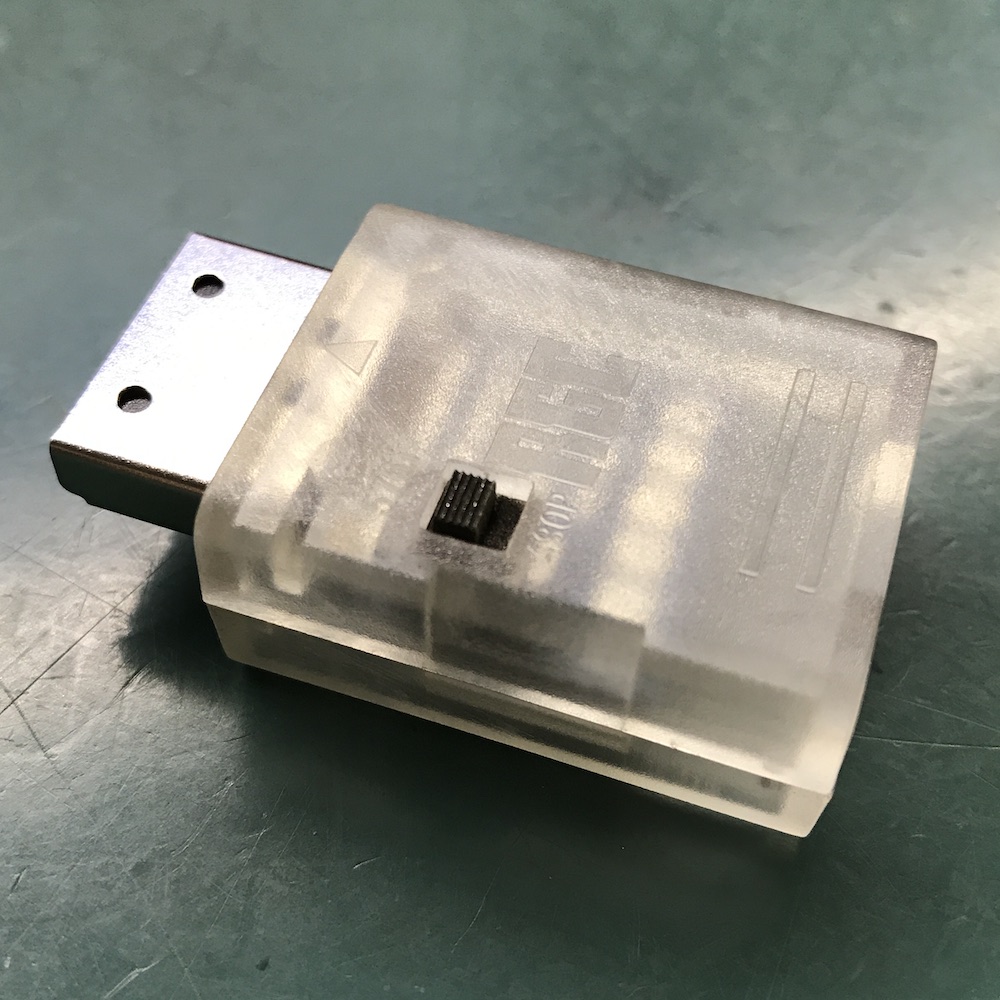 We have also appointed a new tool maker to make the strain

relief

moulds since our last tool maker found the mould too complicated.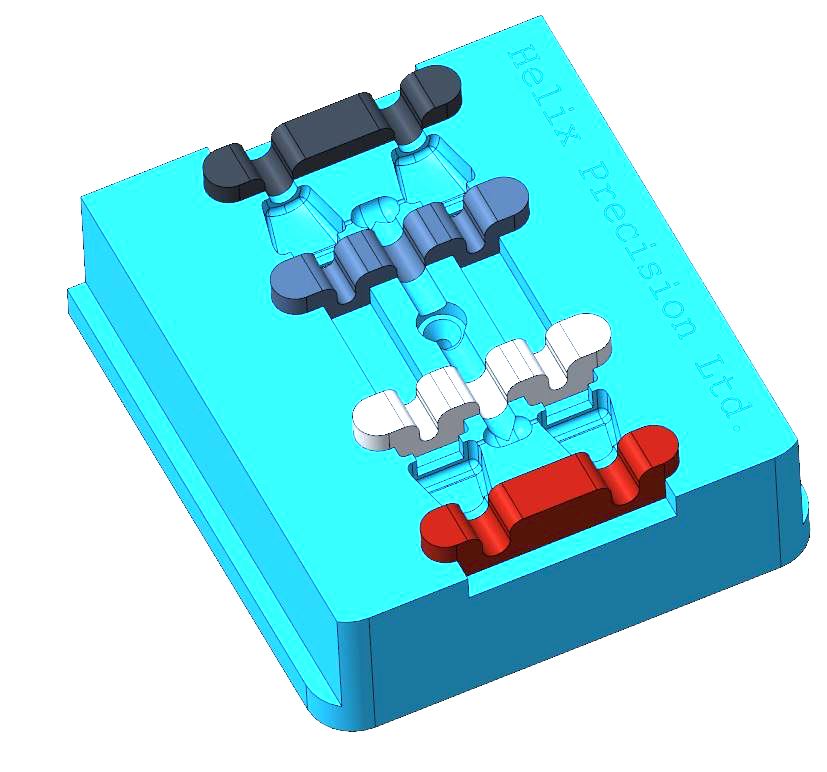 Bottom half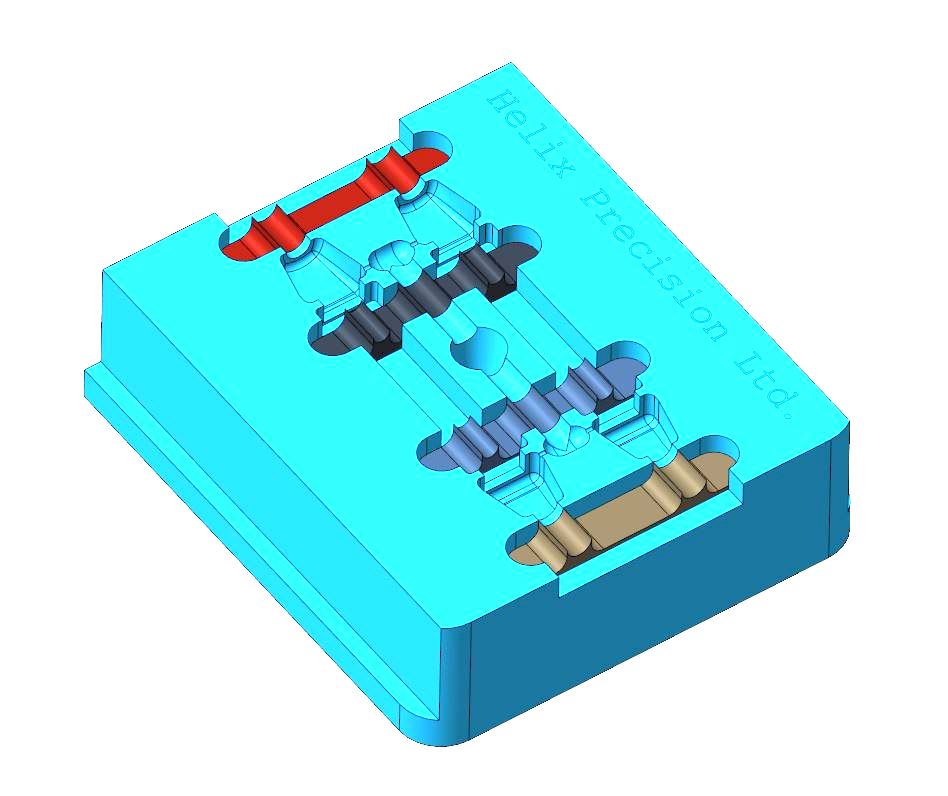 Top Half
---
21/02/19 - We have

appointed a new tool maker who has already started on the design of the strain relief and they have made us a mock-up of the strain relief using nylon. This has a nice flat surface on top to have our logo embossed into it. So I sent them the .step file for our RGC logo.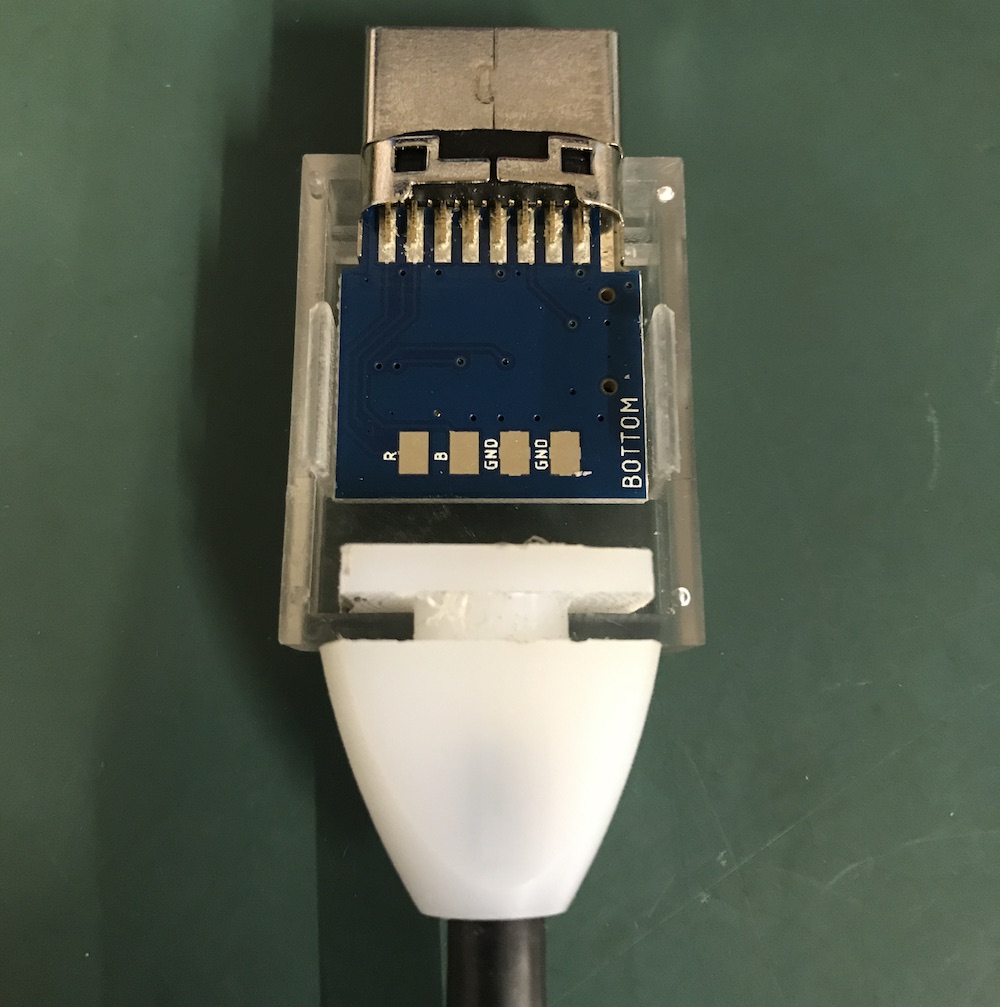 Strain relief mock-up made from nylon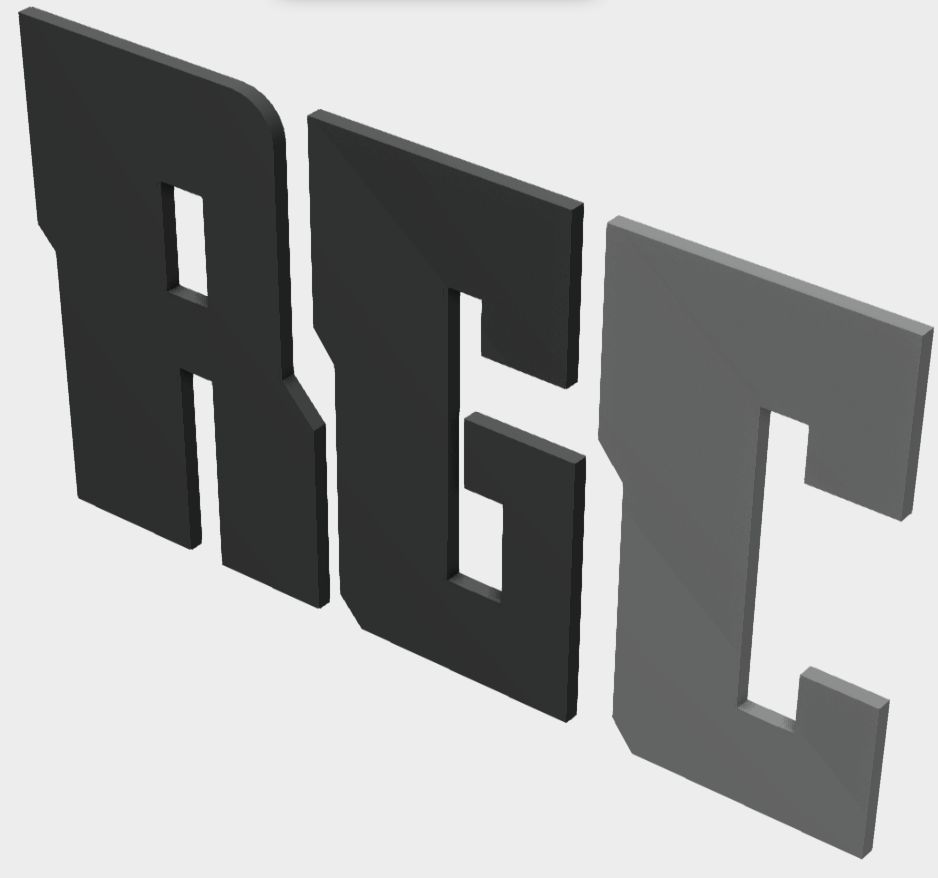 Step file for CNC milling machine
---
10/02/19 - We received a test casing of the connector shell (just

ignore imperfections

in the shell, as this is just a

prototype

), however

there needs to be an adjustment made on the hole size and positioning for the switch as seen below.
There has also been a set back with the mould for the stain relief, as our tool maker has just quoted an additional 12 weeks for delivery due problems with a new CNC Milling machine they recently purchased. However I advised them on the urgency on this, and that we may use an alternative tool maker to manufacture the mould if they cannot push this job forward. I'm awaiting a reply...



---


8/12/18 - The previous problem with the board dimensions has been resolved. So now each side of the connector's metal shell now aligns perfectly with the PCB. We are now working with our tool maker on the

design

of the transparent shell for this connector. It will be similar to our Universal SNES connectors shell, however the Dreamcast shell will incorporate a hole for the 480p switch. And the final piece in the puzzle is the new over mould strain

relief for use on both the Dreamcast and Universal SNES cables. The tooling for this mould will be used in-house on our own injection moulding machine.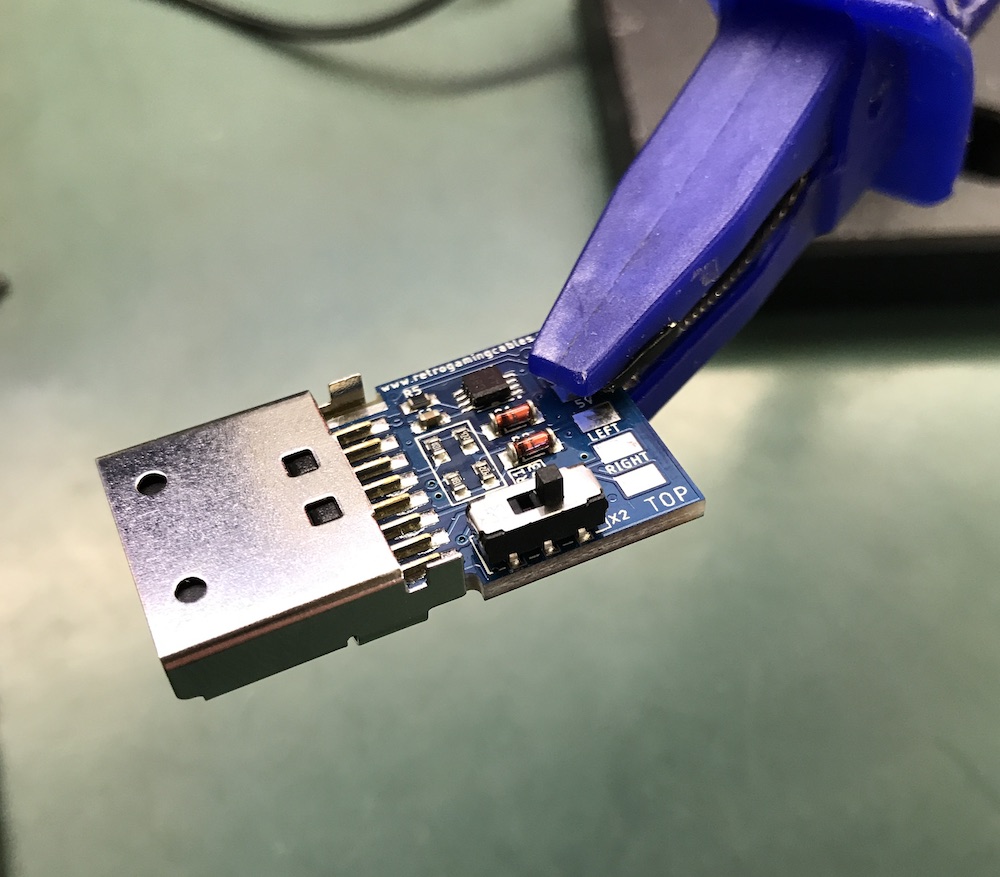 Connector shells for the Universal SNES cable

Design for transparent Dreamcast Shells with a hole in the top of the shell for the 480p switch
Strain relief design work for both the Universal SNES cable and Dreamcast cable


---


7/10/18 - Slight

problem

with the board

dimensions

. As you can see below the connectors metal shield had to be bent in order for the PCB to be fitted. This can be

easily

remedied as this is only a prototype. However testing of the circuit was carried out successfully using the two video modes. Also in the picture below you can see the toggle switch which allows users to select either standard RGBS+CSYNC or 480p mode.
Originally we intended on over moulding the connector and circuit board, however we are now looking at using two part plastic shell made from clear ABS with our logo embossed into the plastic so that you can see the circuit inside, which will be cool!



Tests were carried out using different resolutions with the DC BIOS and Shenmue game. The signal is very stable, both on 15k (576i 50Hz resolution passed through OSSC, then to DVDO) and on 31k (480p 60Hz always with OSSC and DVDO).
The console was ran for a long period of time and sync drop outs never occurred, it's always very stable and CSYNC is of course correctly attenuated. This has also successfully been tested through a GSCARTsw and the auto sync detection works fine. Big thanks to
zeruel85
for all the help so far!
Testing at 576i / 15Khz
Shenmue in 576i
Testing at 480p / 31Khz


---


28/9/18 -

Gerbers are ready for prototype. Not long now! Okay I'm lying. Its already been over a year. Whats another 6 months!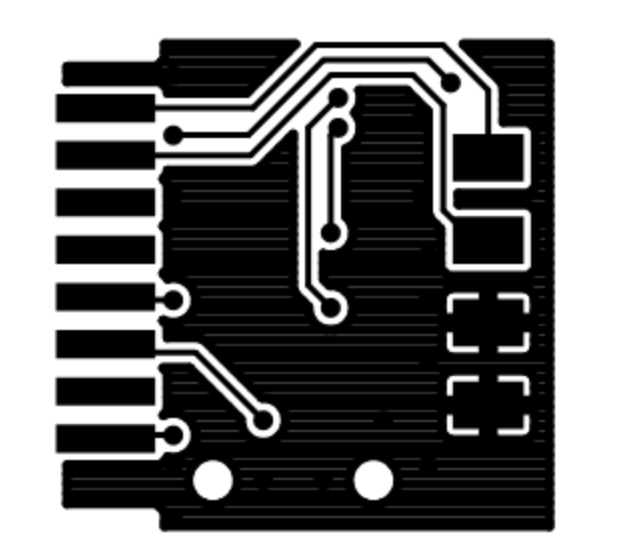 Bottom Layer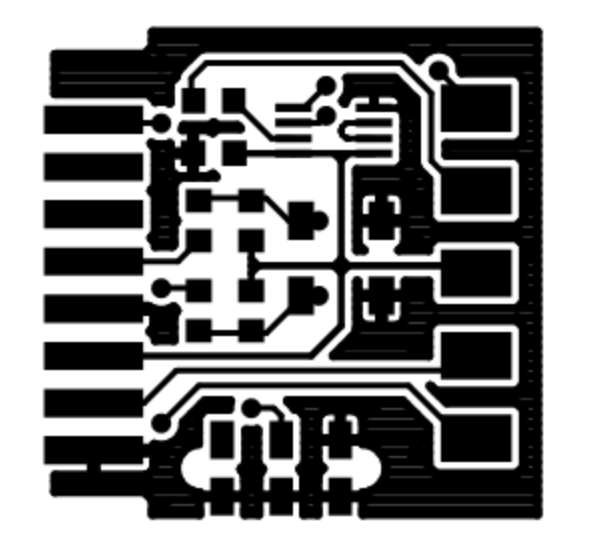 Top Layer
---
15/6/18 -

We have now received a batch of Dreamcast connectors and Rob is excited!
We are now waiting on the final design of the sync combiner circuit to achieve 480p and also the new tool to over-mould the connector.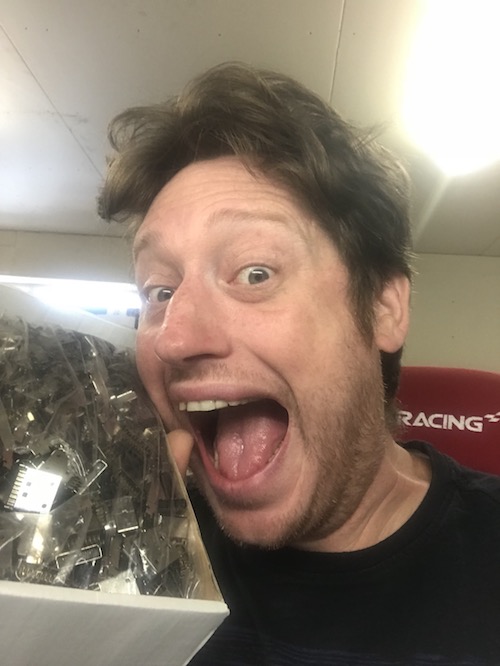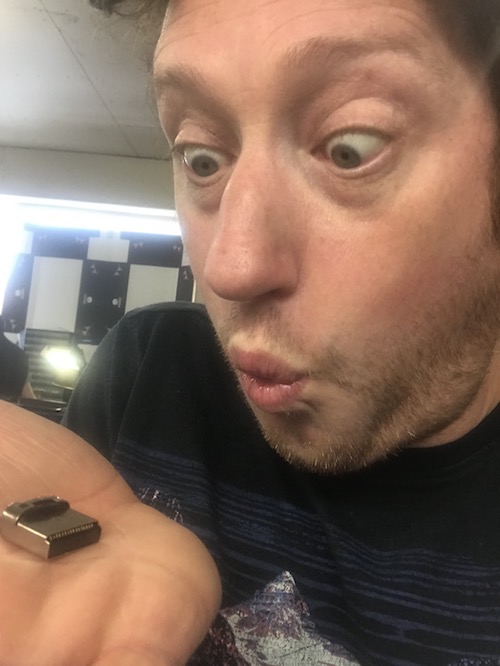 ---
25/4/18 -

We are giving away our test cable on Twitter

here

. This is a 2 metre cable built using our PACKAPUNCH

TM
cable and is wired for composite sync (CSYNC). The best Dreamcast game quote will win this. Entries close on the 1st of May 2018.
---
17/4/18 -

We have now received some sample plugs from our supplier. We will be building a test cable shortly.
The final design will use a black over moulded connector and not the grey one shown in the photo above. This is just going to be a test cable which we will probably give away to a follower on Twitter once we have finished testing.
Today we tried the test cable wired for CSYNC (composite sync) from pin 10 which gives a beautifully attenuated sync signal direct from the console. And we determined that this Sega Dreamcast RGB SCART cable running on CSYNC strengthens the soul of KILIK!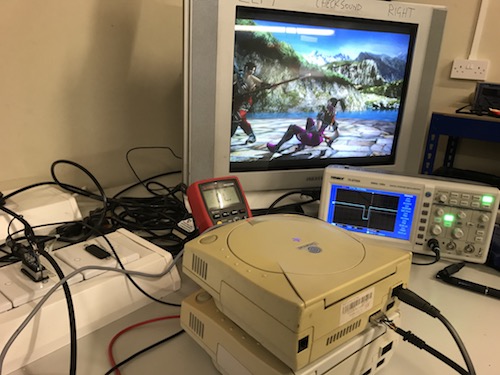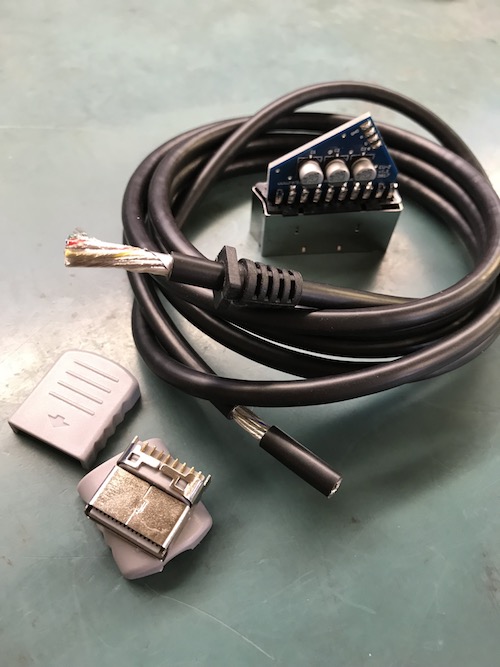 31/3/18 -

Our supplier in China has finished the custom tooling, and they are sending us some sample plugs for approval. Once these pass quality control we then have to purchase another injection mould tool for our injection mould machine which enables us to over-mould the connector and cable. More expense...


---




31/1/18 -

We cannot source the connectors unfortunately. However, our main plug supplier is going to make them for us which means we had to investing in the tooling in order to make these connectors from fresh. Now my wallet is lighter....


---




8/5/17 -

COMING SOON! We already have some sample Dreamcast AV connectors on order, and if they pass our QA department we will put this cable into production. So please check back soon! We will be offering the Dreamcast RGB SCART cable as a regular sync over composite video, and also a composite sync (CSYNC) version.
Featured