GBS-8200 RGBS to VGA Converter
If you want to hook-up your retro console(s) via RGB SCART or component video YUV to a VGA/SVGA monitor or flatscreen television with VGA input you can use a board called a GBS 8200 which is the cheapest option in my opinion, but will require a bit of technical knowhow to get this hooked-up.




I believe this was intended for the Arcade market, to enable the removal of old/dead/dying CRT (Cathode Ray Tube) monitors from arcade cabinets to then be replaced with modern flat screen panel VGA monitors.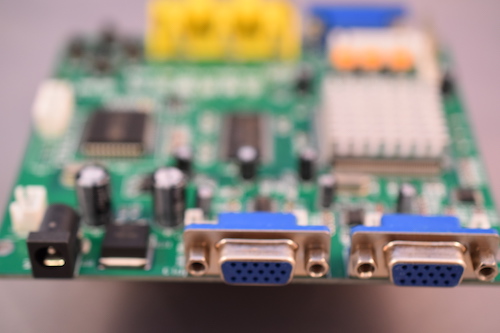 To get this working with a home console you will need a power supply and a way to connect an RGB SCART cable into the converter. I recommend taking one of the cable looms supplied with the GBS 8200 and then soldering a female SCART plug to the free end of the cable. You will however, need to extract the sound from the SCART cable, as the GBS 8200 doesn't support sound. If you are interested in how to make a female SCART to GBS 8200 adapter cable
email
me and I
might
write a guide on this.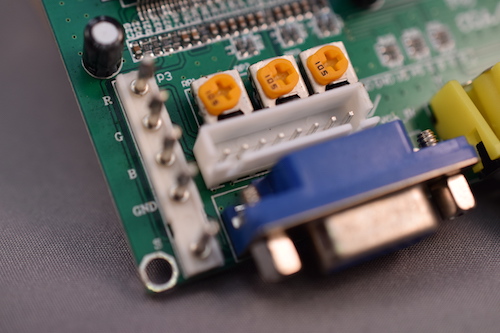 A GBS 8200 can be picked up from eBay for between £15 and £20, so its a really cheap way of converting RGB SCART to VGA. But it doesn't deliver the best video quality and there is some soldering required if your going to make your own female SCART adapter. To avoid connection problems use
composite sync (CSYNC) RGB SCART cables
when posibble, or add a sync separator circuit (LM1881) into the cable if your cable is not already composite sync. Information on SYNC types including composite sync can be found in our
Demystifying RGB & Sync
guide. Finally, avoid hot-swapping SCART cables, instead, power down the GBS8200 whilst changing SCART cables, as it can throw up some glitches otherwise.


Featured