How to hook up retro consoles to High-Definition TVs
This article covers two issues you may find when trying to hook-up your retro console to a modern television using an RGB SCART cable. The
first
is that most modern hi-def TV'S don't have SCART inputs, and historically most televisions sold outside of Europe never supported SCART and especially North America. Therefore, you will need to know what converters are available to take an RGB SCART cable and convert this for use on a non-SCART TV. And
secondly
modern high definition televisions
with
SCART inputs usually do a terrible job of up-scaling a consoles low-res image to fit the televisions big screen, so an external up-scaler maybe better. And I discuss my personal recommendation in the summery.
Recently I picked up a new Samsung 49inch 4K TV, model number UE49MU7000 to replace my old Sony Bravia and discovered that not only was the television lacking a SCART input as expected with a new TV, it was also missing component video inputs (YPbPr). And due to no component video input there was no way of connecting composite video (Yellow/Red/White Phono) either. Composite video inputs have been omitted from modern televisions for a while now, however, you were able to plug the yellow video phono plug into the
Y

socket of the component input to achieve a composite video input. So due to lacking a component and composite video inputs I was unable to connect my Nintendo Wii via composite video and also my PlayStation 2 via component, not to mention all my other consoles like the Super Nintendo and Sega Mega Drive which I always connect via a SCART cable.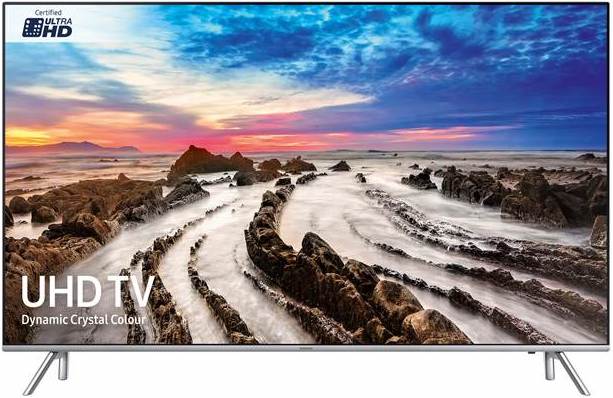 Samsung

UE49MU7000 4K 49"
Unfortunately my new shiny Samsung only has four HDMI inputs via an

external

interface unit called a ONE CONNECT which also includes the RF and

satellite

inputs. So Samsung didn't even fit the HDMI inputs in the actual TV! This was probably a

design

decision so that they only need manufacture one version of the

UE49MU7000

and ship internationally with region configured ONE CONNECT boxes to cater for PAL and NTSC variations.

ONE CONNECT external interface unit


All-in-one cable solutions
There are a number of all-in-one cables solutions available from a number of manufactures which retail for about $30, however, these interpret the 240p signal as 480i resulting in an image which suffers from distortion during fast moving gameplay, incorrect color correction and often a forced 16:9 aspect ratio, and also input lag also know as latency. However Retro Gaming Cables has developed a solution in conjunction with retroTINK! The RAD2X. Which means "Retro Analogue to Digital". And the 2X refers to the line doubling function. Therefore a 240p analogue signal will be converted to a 480p digital signal with zero lag.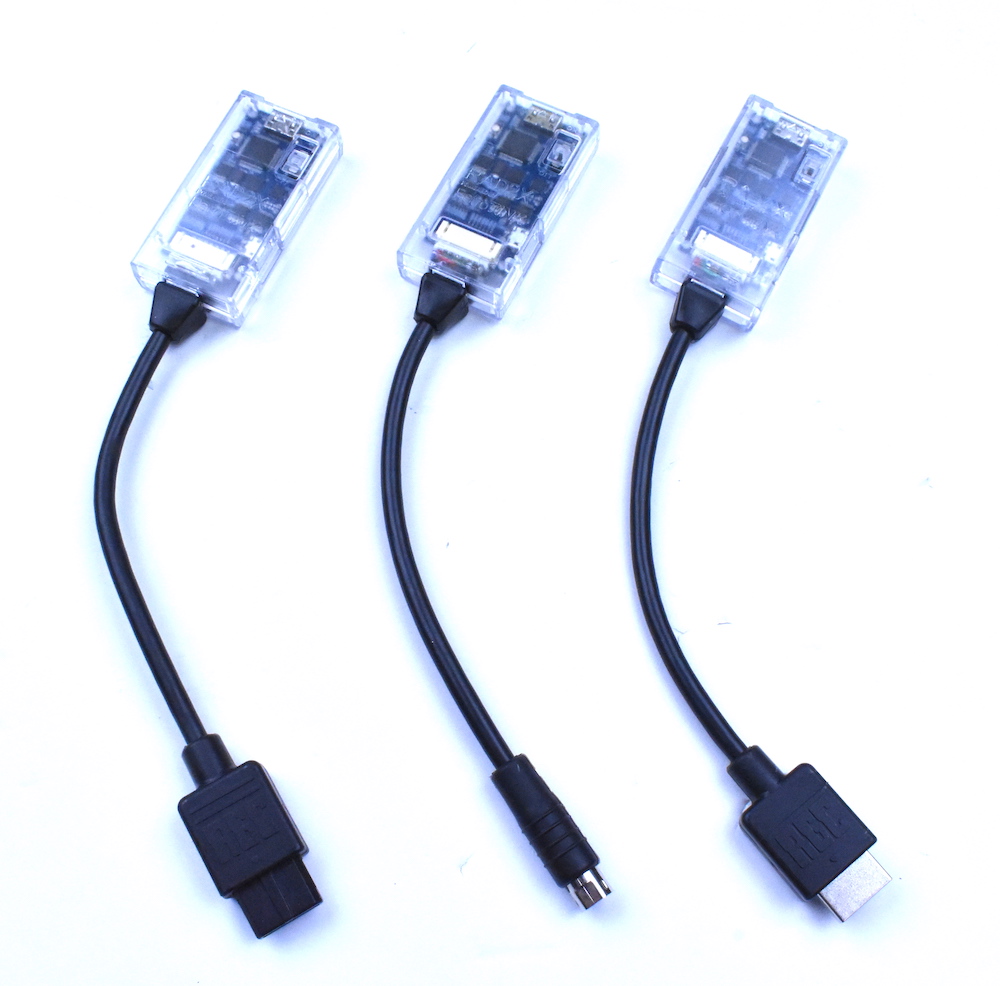 Other
solutions
The Framemeister XRGB-mini by Micomsoft is a purpose built up scaler designed specifically for connecting retro consoles to modern HDTV's via HDMI. This is a very popular device in the retro gaming scene which accepts the following inputs; RGB, composite video, s-video and component video and up-scales these to 1080i/p, however its not cheap and currently retails at £250 plus shipping and import duty which will push the price over the £300 mark, as the main retailer for this unit Solarise Japan are based in Japan.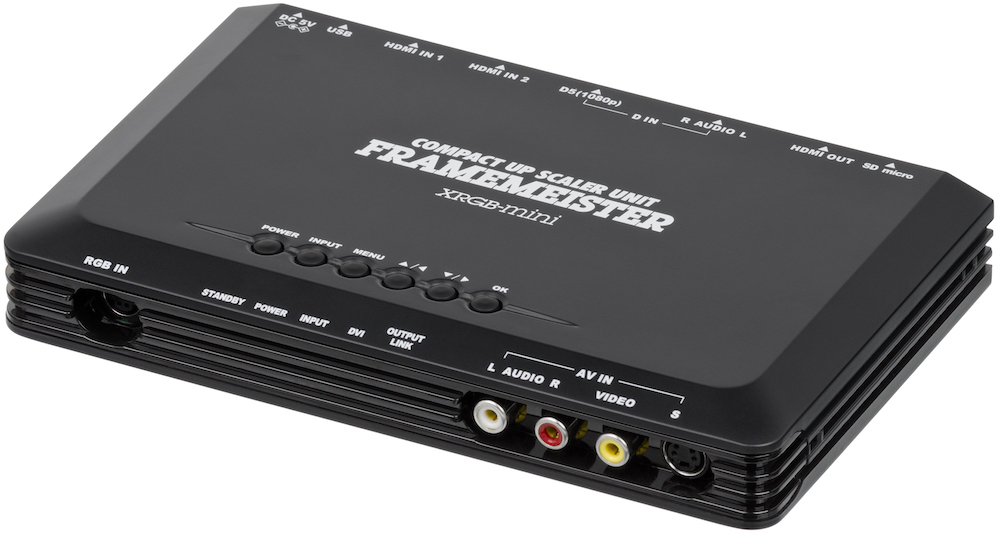 Framemeister XRGB-mini


The OSSC or Open Source Scan Converter began as a home-brew project back in 2015 now is
open source

which means the source files for building your own OSSC are available online from junkerhq.net or you can purchase one pre-built from videogameperfection.com for £162 plus shipping. Unlike the Framemeister which upscales the image using a video processor the OSSC uses a technique called line doubling which greatly reduces input lag caused when a video signal is upscaled using a processor.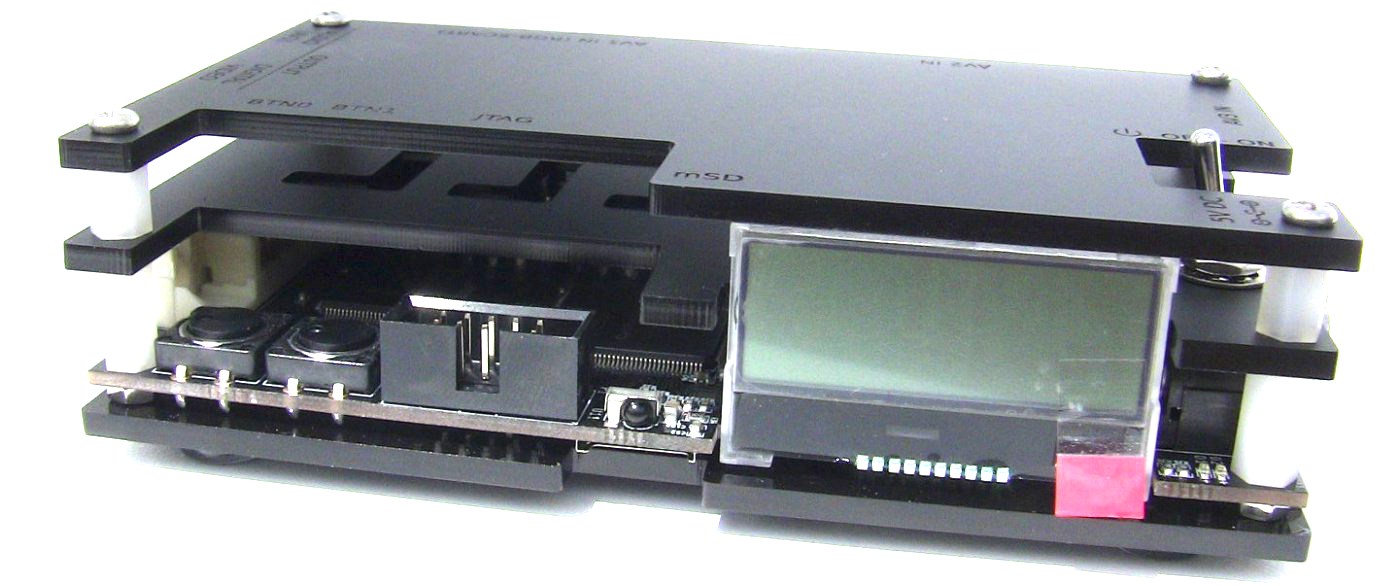 Open Source Scan Converter OSSC
Not only does the OSSC accept SCART but also component video and VGA. So you could hook up a SNES via SCART, a PS2 via component and a Dreamcast via VGA and leave them plugged in, so then the OSSC acts like a switch. Regular firmware updates are released for the OSSC and firebrandx.com has released optimal timing profiles for various Sega consoles and will be working on more in the future. Normally videogameperfection.com run a pre-order basis for the OSSC however check their website to see whether they have some available for immediate dispatch.


Summary
Our all-in-one solution, the
RAD2X
maybe a more affordable alternative compared to the Framemeister and OSSC. For more serious gamers who want to scale to a higher resolution than 480p I would recommend either the Framemeister or the OSSC, but for value for money out of the professional solutions I would go for the OSSC. Both the Framemeister and OSSC will need more technical knowhow to set up for optimal use but the results are worth it! For more information on the OSSC watch this video below from the My Life in Gaming guys who did an excellent job of reviewing this converter.


Featured